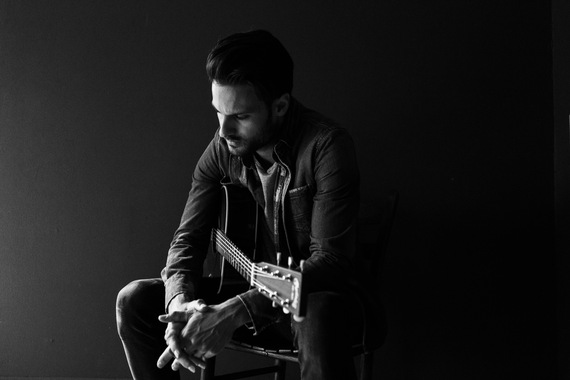 There is something to be said about solo artists who stay loyal to their acoustic roots. Armed with nothing but a stellar voice and an acoustic guitar, Michael McArthur is peacefully navigating his way through the tumultuous river of the music industry. With a voice that dances up your spine leaving chills in its wake, McArthur is blessed with the ever-coveted gift of song. In additon to his innate talents, he has also cultivated his skills as a guitarist and songwriter, becoming a perfectly contained and self-sustained artist.
Without the complications and obstacles of creating music with multiple band members, McArthur revels in the simplicity of being a solo artist which grants him the freedom to write what he wants, when he wants. His skills as a vocalist are more than enough to make his songs rich and full. As McArthur's first song written in 2016, "Goodbye Lover" is a melancholy story of letting go and moving forward. Something we all as humans have experienced, whether it be with a lover, family member, friend, job, pet, or home, making peace with our farewells is an inevitable part of life.
McArthur traveled to Los Angeles in early March to record the track with producer Greg Wells who has worked with artists such as Adele, Katy Perry, Keith Urban and many more. "We had one eight-hour day to record this song. We did it in five and spent the rest of our time eating sushi and swapping stories," reflects McArthur. Having spent most of the winter traveling and performing, "Goodbye Lover" had begun its formation during this time as he jotted down various lyrical ideas and song-titles whilst on the road.
"Always drawing from life's bloodstream," McArthur explains in an e-mail. "The engine's always running, but if I really want to get somewhere, I need focused time and direction and that came in February when I sat on the couch at my home in Florida with a guitar, paper, pen, and a cup of coffee...The best songs seem to write themselves sometimes. This was one of those."
REAL LIFE. REAL NEWS. REAL VOICES.
Help us tell more of the stories that matter from voices that too often remain unheard.