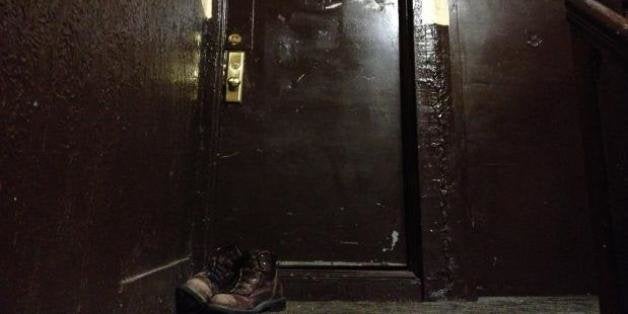 THE BRONX -- The brother of an infamous hitman known for brutal Bronx gang hits and taking on hits for mob families, was found shot in the head Friday in his car, the NYPD said.
Michael Meldish, 62, who was the brother of Joseph Meldish, an infamous hitman in the Bronx's Purple Gang, was found Friday at 10:28 p.m. sitting in the driver's seat of his Lincoln LS sedan outside 1212 Ellsworth Ave, police said.
He had a single gunshot wound to the head, police said, and was declared dead at the scene.
A neighbor, who spoke on the condition of anonymity outside Meldish's East Harlem apartment, said the news of the death and Meldish's brother was hard to understand.
"I'm still trying to process this," she said. "I don't know how this could have happened."
Meldish's younger brother, now 60, was convicted in 2007 for multiple counts of homicide, and is suspected of carrying out more than 70 killings as a trigger man for the notorious Purple Gang.
According to the NY Daily News, Michael Meldish was in on the act, too. Former NYPD Commanding Officer Joseph Coffey, of the organized crime homicide task force, told the paper he was "happy" that the older Meldish was finally dead.
Coffey led a task force that had tried to pin charges on Michael Meldish in the 80s, when he was suspected as being the leader of the Purple Gang, according to a 2011 New York Post article covering the younger's conviction.
Meldish was suspected of running a protection racket in the Edenwald area of the north Bronx, Coffey statements told the News. Coffey's comments spurred rumors that Meldish's death was itself a hit, but police couldn't confirm the exact circumstances of the death.
Police said Michael Meldish had been arrested five times in the 1970s on various charges including assault and possession of a weapon, and he had other convictions throughout the 80's and 90's, according to the Daily News report. Jospeh Meldish was sentenced in 2011 to 25 years to life in prison for a muder that took place in 1999.
Yet neighbors described Meldish, who lived on 2nd Avenue near 111th Street, as a "friendly" man, willing to lend a hand and always polite.
One neighbor said that Meldish lived alone in the building, but that his son and grandson would occasionally visit there. The neighbor claimed that Meldish worked in construction, but didn't know where.
"He was always a hardworking guy," said one neighbor who asked to remain anonymous, that had known him since she was 8 years old. "Very friendly with everybody, but he was always keeping himself to himself."
Police said an investigation into the exact details of the killing was ongoing, and that no arrests had been made.
Related
Popular in the Community