The director joined Bill Maher for the a special convention episode of "Real Time with Bill Maher" Wednesday night and discussed how he thinks complacency could spell a Trump victory.
"One of the things I've been concerned about this week is we're all sitting in our bubble, having a good laugh at this total, as you said, shitshow, but the truth is that this plays to a lot of people that he has to win to become the next president," Moore said of the chaos that has unfolded at the Republican National Convention, like when the crowd starting screaming about locking up Hillary Clinton.
"And I have to say, I'm sorry to be the buzzkill here to early on, but I think Trump is gonna win," Moore said to boos from the crowd, who didn't like the suggestion that the U.S. election could go the way of the Brexit vote.
Maher was glad he spoke out.
"The enemy is complacency," he said. "Say it every day."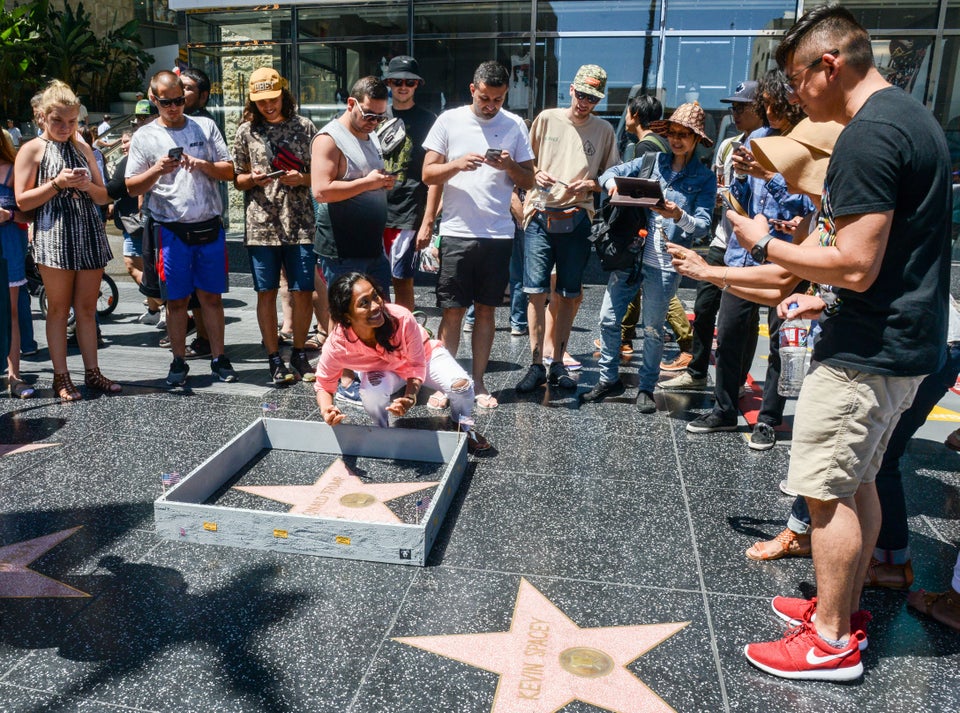 Street Artist Builds Wall Around Donald Trump Hollywood Walk of Fame Star
Popular in the Community