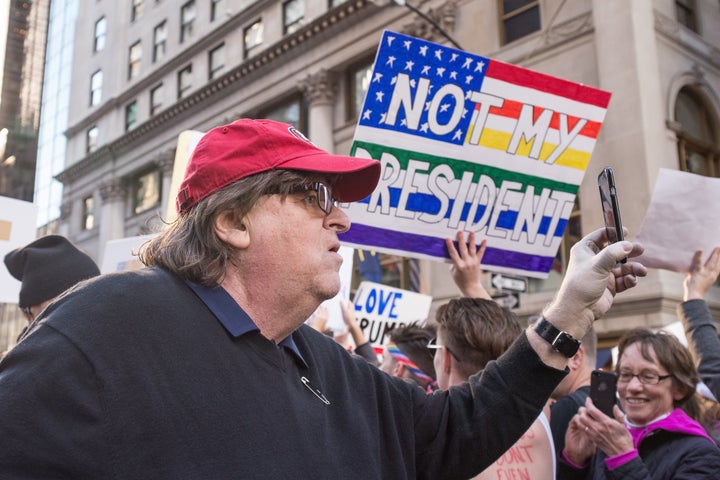 "The next wave of fascists will not come with cattle cars and concentration camps, but they'll come with a smiley face and maybe a TV show," Michael Moore said the night after Donald Trump was elected president. "That's how the 21st-century fascists will essentially take over."
Moore was paraphrasing Bertram Gross, the social scientist who wrote 1980's Friendly Fascism: The New Face of Power in America. Gathered at the Criterion Collection's New York office to discuss Kirsten Johnson's documentary "Cameraperson" alongside "Citizenfour" director Laura Poitras, the 45-minute conversation revolved around Trump's shocking ascendancy.
The Huffington Post is premiering the audio from the event, where the trio of directors worried about the surveillance state surrounding protesters in America and around the world.
"There is a state of profound shock and a real sense of fear that these are dark days ahead," Poitras said, with Moore reminding the audience that, according to the popular vote, more than half of the country did not want Trump to become its president.
Encouraging the fractured Democratic Party to block the Trump administration's regressive legislation and work toward impeachment, Moore, who made the pro-Clinton "TrumpLand" last month, said he knows firsthand that Trump did not initially hope to win the presidency. The director wouldn't reveal his source, saying, "I know that it was all to hedge getting a better deal from NBC, re-upping for 'The Celebrity Apprentice,' and he was trying to pit another network against NBC, and he thought that if he announced for president, for a month, there would be these great rallies ― because he knew, he's a famous person on TV ― that thousands of people would show up and it would kind of get this juice going."
In total, Moore, Poitras and Johnson's discussion was somewhere between a therapy session and a call to action. Listen to the full audio in the Soundcloud file embedded above.
Before You Go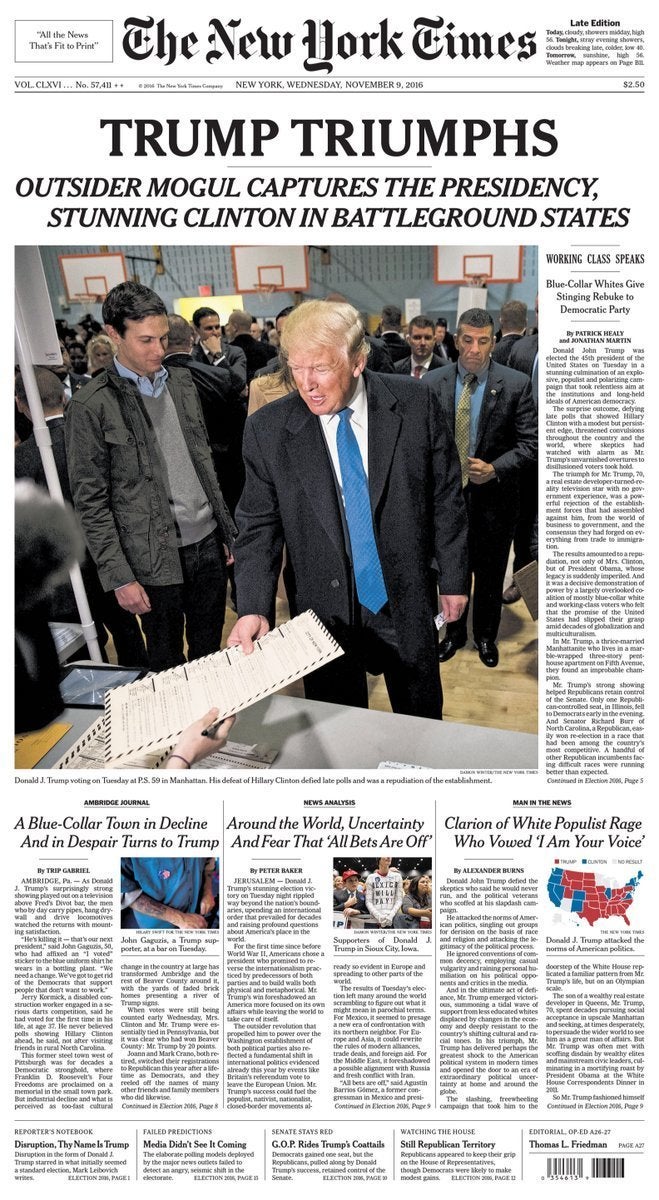 Newspapers React To President Trump
Popular in the Community