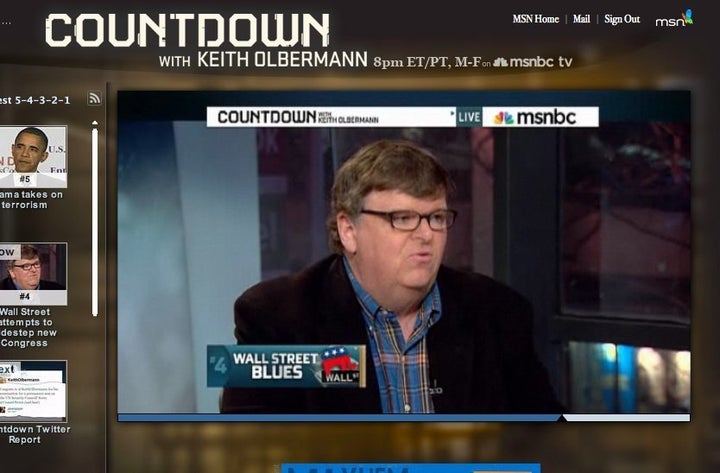 Michael Moore appeared on Keith Olbermann's first post-suspension episode of "Countdown" on Tuesday and, after discussing the economy, turned to the subject of former President George W. Bush. Bush has been on a major publicity swing in the past week to promote his new memoir, "Decision Points." Among other things, he gave an hour-long interview to NBC's Matt Lauer.
Bush writes about Moore in the book, even comparing him to Osama bin Laden. He says that bin Laden "sounded like he was plagiarizing" Moore when he released a video in October 2004 deriding Bush's initial response to the 9/11 attacks, where he sat, stony-faced, in a classroom for minutes. Moore's dissection of that moment became one of the more famous passages from his film "Fahrenheit 9/11," also released in 2004.
On Tuesday, Moore struck back. He told Olbermann that he wished"NBC itself had a little more balance" instead of giving Bush so much one-sided airtime. Then, he offered to help the network out.
"I will give them, for free. 'Fahrenheit 9/11' to run on NBC as balance to all this publicity they've been giving him on NBC," he said. "I hope we never forget what this man did."
WATCH:
Moore also told Olbermann he was glad to have him back on the air. "Please don't leave," he implored.
Calling all HuffPost superfans!
Sign up for membership to become a founding member and help shape HuffPost's next chapter