Men are going to have to "get over it" and accept the fact that a woman will be leading the nation if Hillary Clinton wins the election next week, filmmaker Michael Moore said on Tuesday.
"It's the muscle memory of 10,000 years that's in our DNA where we've run the show forever," Moore told MSNBC's Chris Hayes. "Next Tuesday possibly ― hopefully ― a woman is going to lead the most powerful country on Earth. In other words, the 10,000-year reign is over."
"Guys have got about a week to wrap their heads around the fact that Hillary Clinton is going to be president of the United States," Obama said.
Moore compared the change to the end of segregation.
"I grew up in a time when the 'N' word was used as often as you would say the word Kleenex," Moore said, adding:
"Those people had to change. The future came in, everything moved forward. These men are not going to be able to stay this way. They'll get on board the train and they'll realize that actually having women having a say in what's going on makes the planet ― makes your life, actually ― better."
Moore also joked that having a woman in charge might be good for men's health.
"Let women run the show," he said. "It's going to be a lot less stress on us. They live three years longer than us. We're going to get to live those extra three years now."
See the full discussion above.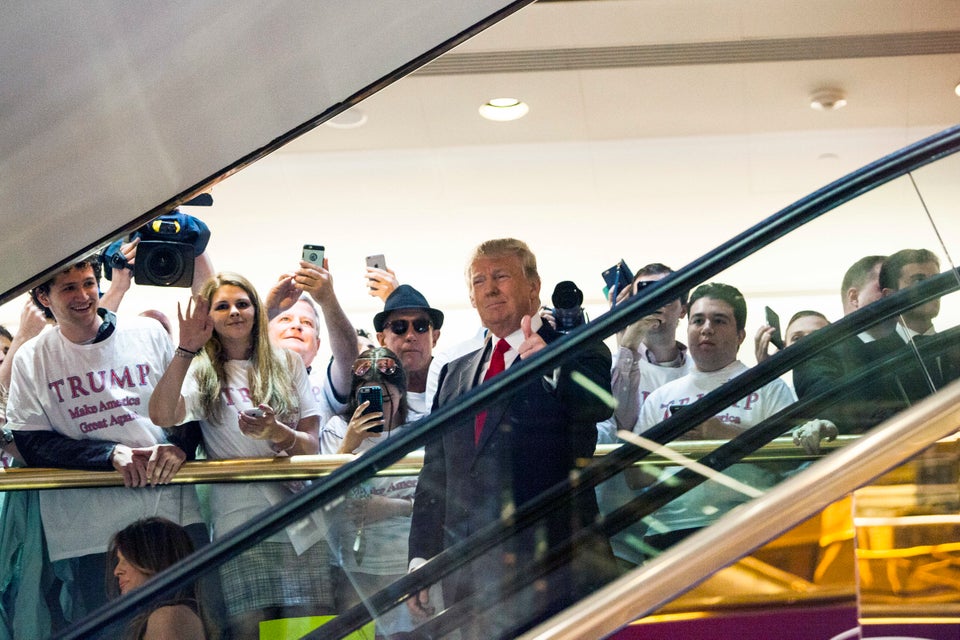 Best 2016 Election Photos