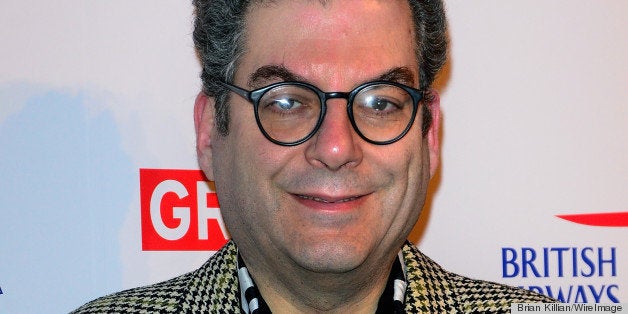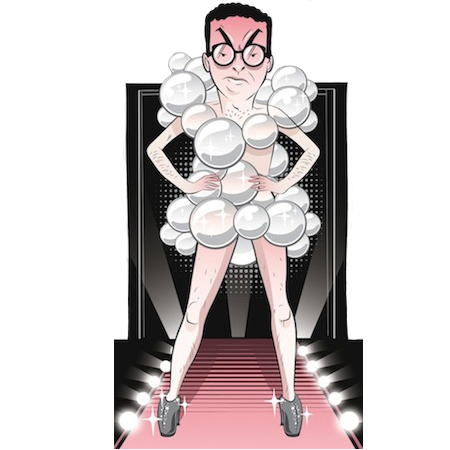 This week I talked with Michael Musto, the legendary NYC club and celebrity reporter whom I've had the pleasure of knowing and clubbing with over the years. Recently his weekly celebrity and gossip column "La Dolce Musto," which ran in The Village Voice for 28 years, came to an abrupt end, shocking and saddening his loyal readers. With funding problems and layoffs shaking up and ending many print publications, perhaps The Village Voice may be headed down the same path as Boston's only alternative newspaper, The Phoenix, which folded this year after 48 years.
I talked with Michael about where he thinks print publications are headed, the future of journalism and his spin on LGBT issues. When asked about his personal commitment to LGBT civil rights, Musto stated:
My commitment has been lifelong. When I started the column in 1984 in The Village Voice, I was out gay from the very first column. There was no way I was going to hide, and I was going to do that so that, first of all, I could affect other persons' lives without any hypocrisy, and also I could mix gossip reporting and party stuff with fights for gay rights. It's super-important that we get total equality, not kind of half-baked attempts at that. In the '80s, when I started the column, I became extra-politicalized when the AIDS epidemic started to hit in a big way. That just made me filled with rage, not only at the horror we were suffering but the fact that nobody in power was doing anything about it. I joined ACT UP. I took to the streets. You know this was very not me. I was always just kind of a party person looking for a gift bag, and suddenly I was doing all of that, but at the same time I was protesting and demanding equal rights and demanding that the government address the AIDS crisis. So I never turned back since then. It really politicalized and galvanized me, and until the day I die, I will be fighting for our place at the table.
Michael Musto has authored four books and has appeared on numerous TV shows, including a cameo appearance on the season finale of the NBC hit series Smash, where he plays himself. In 2011 Musto was named one of the Out 100, a list of the country's most influential LGBT personalities. He's appeared as a TV pundit on numerous network news shows and in documentaries about actor/writer Charles Busch, Paris Hilton, Andy Warhol associate Jackie Curtis, restaurateur Florent Morellet, Michael Alig, camp performer Divine, clubs like the Roxy and many more. Michael is currently doing a weekly column called "Musto! The Musical!" for Out.com and writing regular think pieces for The Advocate and weekly interviews for Gawker.
Listen to more interviews with LGBTQ leaders, allies, and celebrities at OUTTAKE VOICES™.
REAL LIFE. REAL NEWS. REAL VOICES.
Help us tell more of the stories that matter from voices that too often remain unheard.