"We live in turbulent times, and I hope that through my work and then my interactions with the fans, we can help build a better stronger, warmer community where we all feel more love and acceptance. I hope that having the platform of being in a Marvel show, and having that kind of visibility will allow me to help causes I believe in."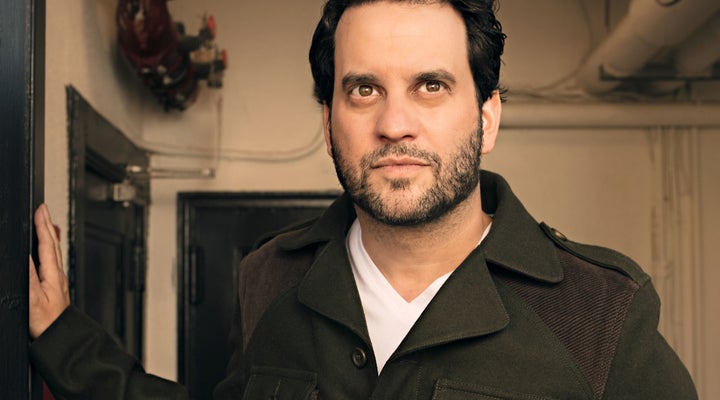 I had the pleasure of interviewing Michael Nathanson. Michael currently stars in the Netflix series Marvel's The Punisher where he plays Department of Homeland Security agent Sam Stein. As a lifelong comic and film fan, starring in the Marvel series has been a dream for the veteran actor, who is perhaps best known for his starring role alongside Clive Owen as Dr. Levi Zinberg on the HBO/Cinemax series The Knick, which was directed and produced by Steven Soderbergh. Up next, you can catch Michael in the Amazon series The Marvelous Mrs. Maisel.
What is your "backstory"?
I grew up in New York City (yes a native New Yorker, actually 3rd generation!). I always had an interest in acting and writing since I was a kid, and ended up at Northwestern University, studying theater. I've had had the privilege of working in so many facets of the acting world, having done a bunch of theater earlier in my career both regionally and in New York, (including touring nationally with The Lion King,), to comedy hosting, commercials, indie film, and now bigger studio movies and Television, most recently Marvel's The Punisher on Netflix. It's been a blast to try my skills in so many different mediums. There's no such thing as an overnight success—I've worked hard for a lot of years and struggled through disappointments and rejections – but always believing in your own voice, whatever field you're in – and being relentless in your pursuit of your dreams can really make them happen!
It's been a long road to get to be in the Marvel Universe – but this career in show business is a marathon not a sprint – everyone wants to be successful and famous right out of the gate, but it's important to grow as an artist and as a human being so that when your moment in the sun comes, you are even more ready for it emotionally and psychologically. And your head is screwed on tight. For me, it's always been about the work. I will be acting until the day I die if the opportunities are there to create, because that is what I truly love – to collaborate with other artists to tell stories that entertain and resonate and have the potential to enrich all of our lives. I want to give back to the community and the human experience in the best way I know how…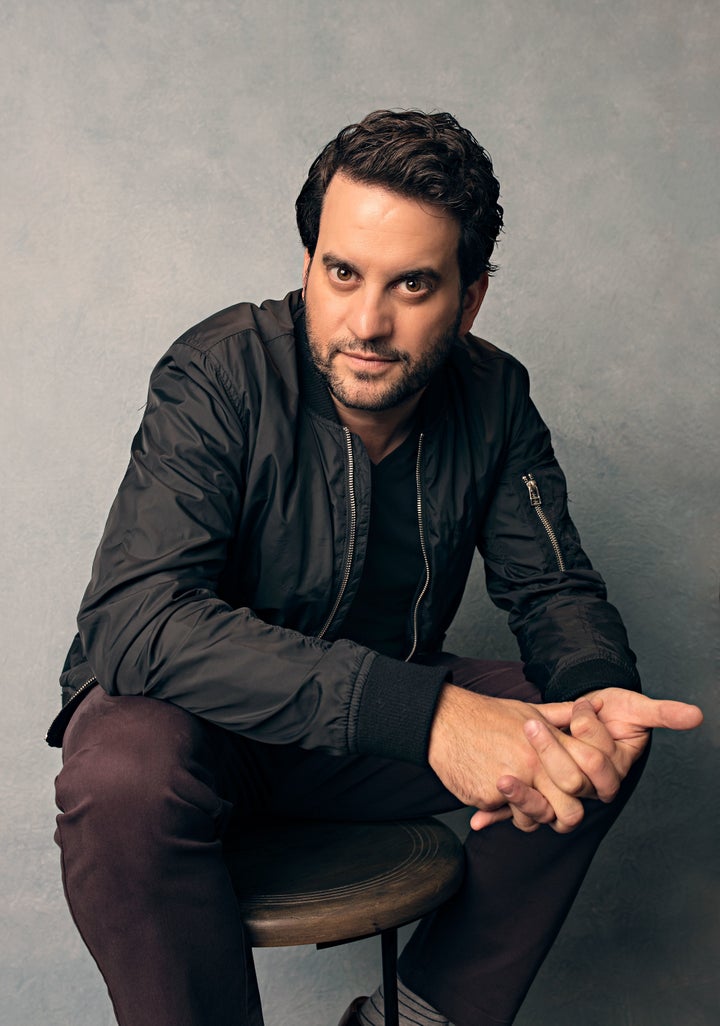 Can you share the funniest or most interesting story that occurred to you in the course of your acting/directing/performing career?
Haha, well, one story definitely comes to mind: There was a point in my career where I started doing a lot of national commercials, while still traveling around the country doing theater. I was doing a play at a very prestigious regional Theater, and it was a 3-hour long drama where I barely left the stage, and ran the gamut of emotions throughout, which left me totally drained and spent by the end of the show. It was invigorating getting to work on something that could show such a full range of emotions, I couldn't wait for the first preview with an audience. I'll never forget, I came offstage that night, feeling really good about the performance. I was waiting in the lobby after the show, hanging out near the poster which had the actors' pictures on it (including mine). A woman approached me as she was leaving the theater, who had obviously just seen the play that night. I was ready to (hopefully) receive some kind words about my work. Instead she stopped and stood in front of me, looking at both the picture on the poster and myself. And finally after a long pause said: 'Are you Mucus?' At the time I was the face of a national campaign for Advil playing the character of 'Mucus' (there were even cardboard standees of me in drugstores). Reluctantly I answered, "yes". She said "I thought so.' And walked away without a word about the play. It left me humbled, and certainly a little annoyed, but it also reminded me that an actor needs to feel good about the work and not about how the work is received or what the public thinks of him or her. Self-worth and appreciation needs to start from within. Because fame and success are only really measured by your latest sinus commercial :-)
What are some of the most interesting or exciting projects you are working on now?
I currently have two writing projects in development: one is a dark, sometimes funny sci-fi relationship feature that I co-wrote and am helping to produce (and will act in as well) and a TV pilot I wrote with screenwriter Zach Baylin about Three Dads living in Williamsburg Brooklyn and their difficulty navigating relationships/responsibilities and their artistic lives, based on our own experiences.
I just finished a really fun guest spot on CBS' Madam Secretary, and got to work on an episode of The Marvelous Mrs. Maisel for Amazon which comes out Nov 29. (crossing my fingers my character gets to return in Season 2!). I also played my first lead in a feature this year, the romantic dramedy 'Can't Have You' which is written and directed by Mark Altman. That will be hitting festivals in 2018
The one project that's always the most exciting is raising our 4-year-old twin girls! Balancing that with the acting and writing/producing world is a challenge, but it keeps me on my toes. Being grounded in family has been the best thing that's happened to me as a person and as an artist
Who are some of the most famous people you have interacted with? What was that like? Do you have any stories?
I've been lucky enough to work with some of my favorite actors and directors so far in my career. I was the biggest Steven Soderbergh fan even before he hired me for his film 'Side Effects' and then offered me the role of 'Dr. Levi Zinberg' on his series 'The Knick' which aired on Cinemax. Working together has been a dream collaboration, and every moment on set I am inspired by his dedication to the work, his unparalleled mastery of the craft of filmmaking and his innate sense of collaboration. Very proud to know him and be a part of his ensemble.
I recently got to meet Gloria Steinem, which was inspiring, – I certainly made my Mom (who marched in Washington in the 60's for women's rights) very proud with that photo opp… Not to get on a soapbox, and as the father of 4-year-old twin girls, I believe it is EVERY man's responsibility to look inside ourselves and ask what can we do better to make sure women feel equal and empowered, and never afraid to speak their mind and know they will always be safe. The Future IS female as far as I'm concerned.
Which people in history inspire you the most? Why?
Those artists, writers, creators and storytellers who speak their minds with a singular voice and damn the torpedoes with their creative expression., and who never, ever QUIT. No matter the odds or what people may think of their work. Who transcend the medium and create something that stands the test of time or zeitgeist- t…Filmmakers and TV makers like Wes Anderson, Robert Altman, Vince Gilligan, Hal Ashby, Paul Thomas Anderson, David Simon, The Coen Brothers, and Noah Hawley.
A particular example for me is a creator like David Lynch-- for his singular vision and unwavering belief in his mode of storytelling – and for the fact he is always diving inwards looking for his own inner strength and peace to guide him.
Who do you aspire to be like one day?
Well, my wife Hayley is as close to a saint as I've ever met, she is a special ed public school teacher here in NYC. Her patience, compassion, dedication and pure love for her students and for our own children is an example I try to follow
How have you used your success to bring goodness to the world?
We live in turbulent times, and I hope that through my work and then my interactions with the fans, we can help build a better stronger, warmer community where we all feel more love and acceptance. I hope that having the platform of being in a Marvel show, and having that kind of visibility will allow me to help causes I believe in, and inspiring organizations like St Jude's and Badass Animal rescue out of Brooklyn. I recently attended and performed in a benefit for Equality Now, a phenomenal group supporting women's rights around the world. Soon I will be appearing at the Military Ball at West Point to support both active servicemen and veteran's causes.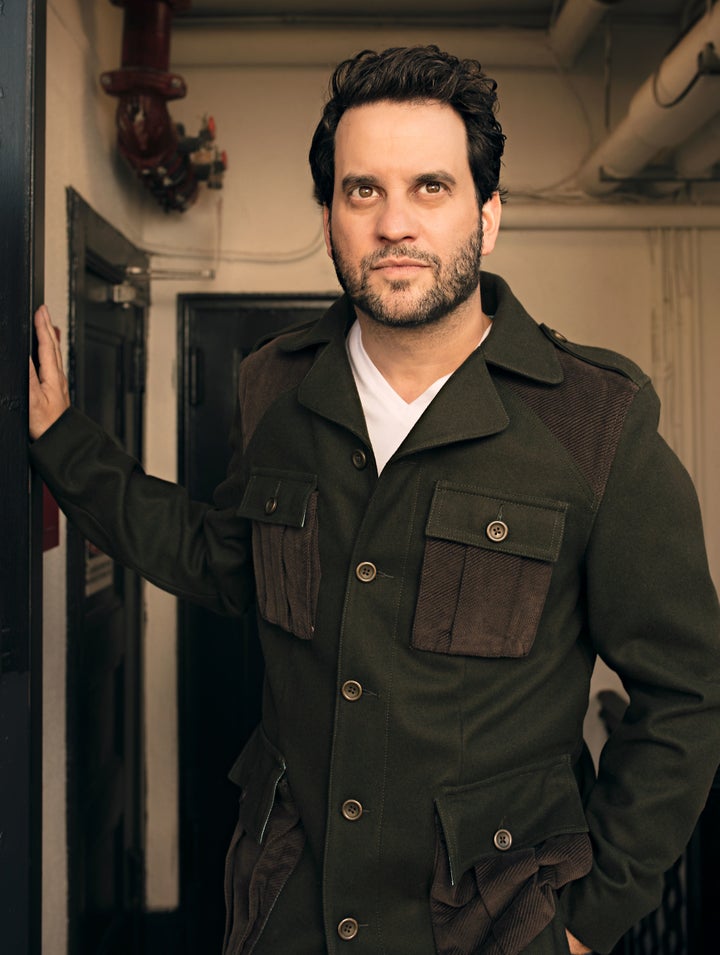 What are your "5 things I wish someone told me when I first started" and why. Please share a story or example for each.
1) Be Respectful: When you get to a set, remember that time is money. Everybody else has a job to do and every job is important. You never want to get too bogged down in a creative conversation with a director, with a writer, with a producer once the pieces are moving. If you have a question or need to figure out a moment or a line, try to figure out how to communicate that before the crew's coming in and lighting things, because they're burning money every minute….
2) You are not the most important person in the room: [Understand] that you are part of a machine. It's not all about you, it's not all about the actors. [Crew members] are looking at you because it's their job to light you or to film you. Script supervisors and wardrobe and makeup, they're all looking at you because that's part of their job, which is just as important as your job. Be respectful and be quiet: Listening is way better than talking.
3) Forget all the bullshit and of show business, and just do good work: Your work should always speak for itself.
4) Learn to live with 'un-satisfaction' and let it drive you: It's natural for an actor to be unsatisfied. There's no such word as 'happy' for an actor because we're happy when we're working, and you can't always be working. But don't get bogged down in how hard the journey is, or the negativity.
5) The Journey IS the Job, and you need to Love it: You have to love everything you do, from the auditions to the jobs and even the rejections. It will all make you stronger, the key is you have to find happiness and balance in other things. For me, it's never been about making money or gaining fame, It's about getting opportunities that give me more opportunities to work. And at some point, having enough credibility that I have some freedom and more choices in the kind of work I want to do.
Some of the biggest names in Business, VC funding, Sports, and Entertainment read this column. Is there a person in the world, or in the US whom you would love to have a private breakfast or lunch with, and why? He or she might see this. :-)
I am a HUGE Star Wars nerd – it certainly was one of the first inspirations in my life I had to be an actor and storyteller. Would be fantastic to sit and hang with director Rian Johnson (who's work I admire so much) and ask about his plans for the new trilogy he's developing with Lucasfilm– and see if there might be a place for yours truly. I would even be glad to walk on as a storm trooper. And if Mark Hamill decided to come to, I think that'd be fine. Just would then have A LOT of trouble breathing (i.e., childhood hero)!
Oh, and a beer and baseball game with Bill Murray would be my other dream hangout…!
Note to our readers: If you appreciated this interview, please click on one of the buttons on the top left to post to your twitter, facebook or pinterest. If 2000 people like you do this, there is a good chance this article may be featured on the homepage. : -)
Related
Popular in the Community