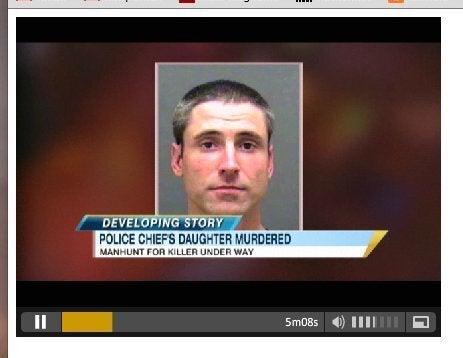 Federal agents have arrested Michael Neal Harvey, the suspect in the murder of a North Carolina police chief's daughter, Valerie Hamilton.
Harvey, 34, was arrested this morning in Niagara Falls, NY. The DEA, the Secret Service, and the FBI were reportedly all aiding in the search for the suspect.
Valerie Hamilton, 23, had been missing since Wednesday, when she was last seen at a bar in Charlotte. She was the daughter of Concord NC Police Chief Merl Hamilton, and was a swim coach for children. Her body was found stuffed into a storage locker early Sunday morning, according to the Independent Tribune.
Police were searching for the suspect's 1996 Chevy blazer, and believed Harvey was still in the Charlotte area, but as time passed and there was still no sign of him, the search was widened to the Niagara Falls, NY area, where Harvey used to reside.
WATCH GMA'S REPORT ON THE MURDER:
Popular in the Community