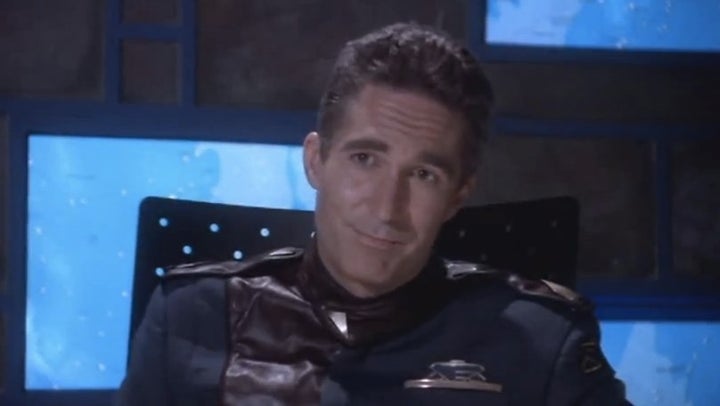 "Babylon 5" creator J. Michael Straczynski announced the news via his Facebook fan page on September 28, writing: "I regret that I must convey the sad news that Michael O'Hare passed away today. He suffered a heart attack on Sunday and was in a coma until his passing this afternoon. This is a terrible loss for all B5 fans and everyone involved with the show wishes to convey their condolences to the O'Hare family. He was an amazing man."
O'Hare starred as Commander Jeffrey Sinclair on the sci-fi show's first season, before leaving the series in what Straczynski described as a "mutual, amicable, and friendly separation," occasionally returning to reprise the role in Seasons 2 and 3.
Largely absent from TV in recent years, O'Hare's last screen role was on an episode of "Law and Order" in 2000. He also originated the role of Col. Nathan Jessup in Aaron Sorkin's original Broadway production of "A Few Good Men" from 1989-91. The role was played by Jack Nicholson -- and earned him an Oscar nomination -- in the 1992 film adaptation.
Popular in the Community