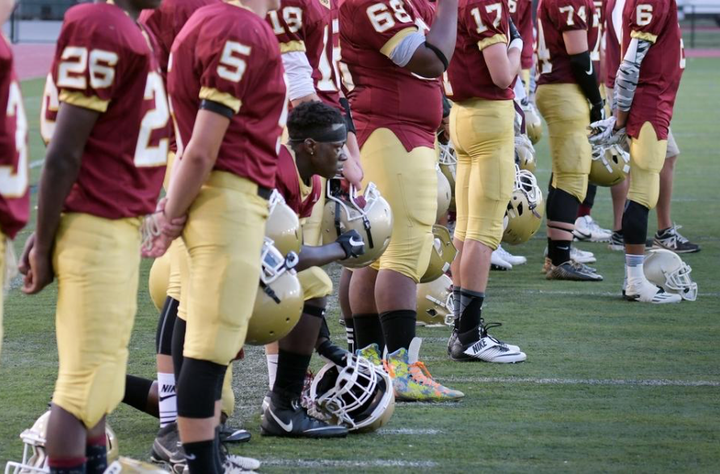 A high school in Worcester, Massachusetts, announced Monday that it has decided against suspending one of its football players for taking a knee during the national anthem before the team's Friday game.
The player, running back Michael Oppong, wrote on Twitter Sunday that he had been told he would be suspended for one game because of the protest, which purposefully mirrored the recent actions of San Francisco 49ers quarterback Colin Kaepernick.
But Doherty Memorial High School superintendent Maureen Binienda said Monday that suspending a student for a peaceful protest is "against the law," according to Worcester's Telegram & Gazette, and that she would speak with Oppong's coaches and make sure they understand he cannot be punished for silently protesting.
In a statement provided on the school's website, Binienda detailed why the school decided not to suspend Oppong.
"The Doherty student did not violate any school rule when he peacefully and silently protested during the National Anthem," she wrote in part. "He exercised his Constitutional Rights without disturbing the school assembly and he is not being disciplined in any way by his actions."
Oppong's protest became national news over the weekend, just as similar demonstrations occurred across the NFL. After Oppong announced on Sunday that he would be suspended for his decision, many people across the country came to his defense, which he attributed with helping him avoid suspension.
Oppong told journalist Carl Setterlund that he decided to protest during the national anthem not just because of mistreatment of black people by cops, but by everyone.
Before You Go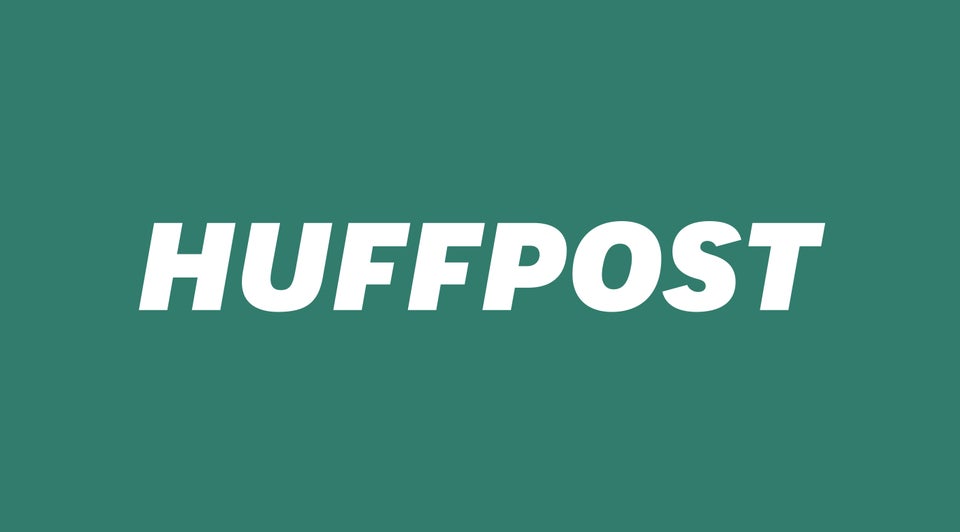 Hashtags That Helped Black Twitter Combat The Trauma Of Police Brutality
Popular in the Community