But both swimmers say they also had another source of support that made all the difference ― a psychologist.
"Every time that I came out of that office, I felt so much better," Phelps told HuffPost. "I was so much more relieved just talking...it didn't matter what I was talking about. I was getting it out and I was communicating."
Phelps and Schmitt were presented with special recognition awards at the Substance Abuse and Mental Health Services Administration's annual event to recognize National Children's Mental Health Awareness Day in Washington, D.C. on May 4.
The pair have partnered with SAMSHA to encourage kids to view mental and behavioral health as a core component of their overall wellness.
Schmitt says not asking for help when you are struggling with a mental health condition is akin to getting swallowed "in the rip tide."
"Get that lifeguard out there," she said. "It will make it a lot easier even during those rough water times."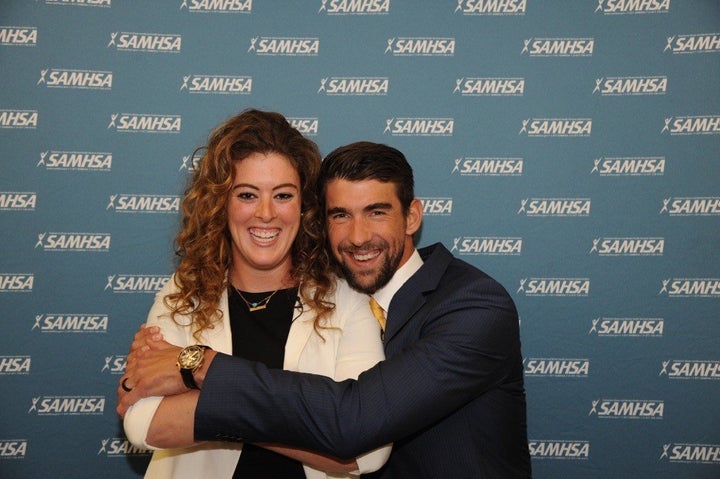 The swimmers have a long history of friendship and support. Schmitt entered treatment in early 2015 to help manage depression and she credits Phelps with encouraging her to ask for help.
"[Michael] said to me, 'I can tell there is something wrong,'" Schmitt told The Detroit Free Press. "'I don't know what it is. I'm here for you. I can help you or I can find someone else to help you.'"
"That was the turning point for me," Schmitt said, adding that she sought help soon after that conversation.
Phelps has long been open about working on his personal life outside of the pool. As a child, he was diagnosed with attention deficit/hyperactivity disorder, and more recently, the Olympic champion entered treatment for substance abuse in 2014 after a drunk driving arrest.
"We're taught to persevere," Schmitt told HuffPost. "It works in the pool: [If] you don't get a time you want, swim faster. But life is a lot bigger than that."
Schmitt says that when you're hurting from any sort of life stressor or a mental health condition, it's essential to ask for help.
"A lot of these people suffer silently," Schmitt said. "[But] it's okay to not be okay."
Words to live by, we think.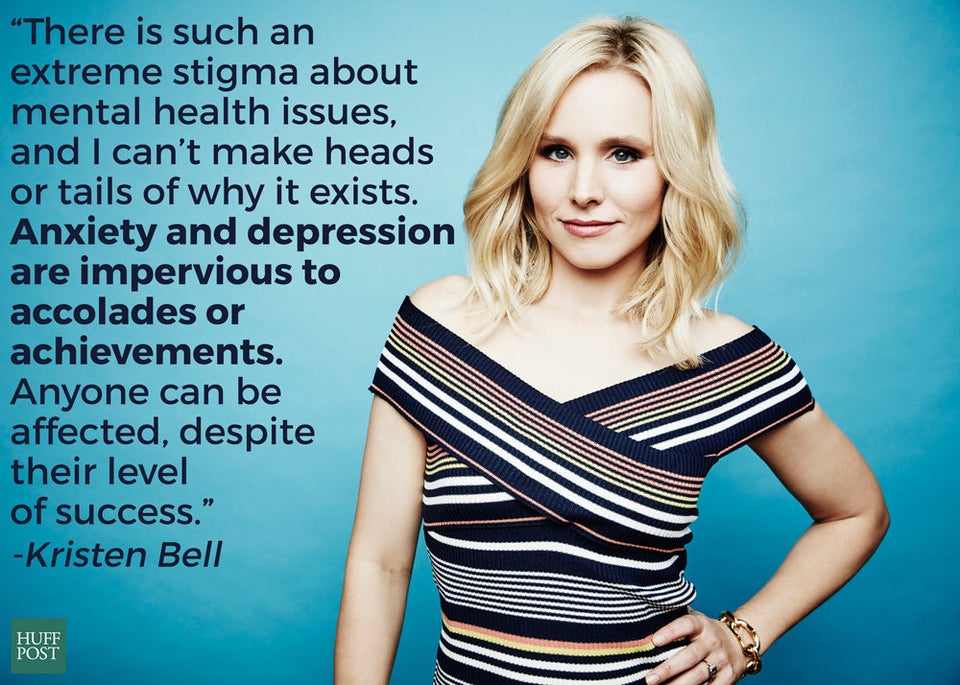 Celebrities On Mental Health In 2016