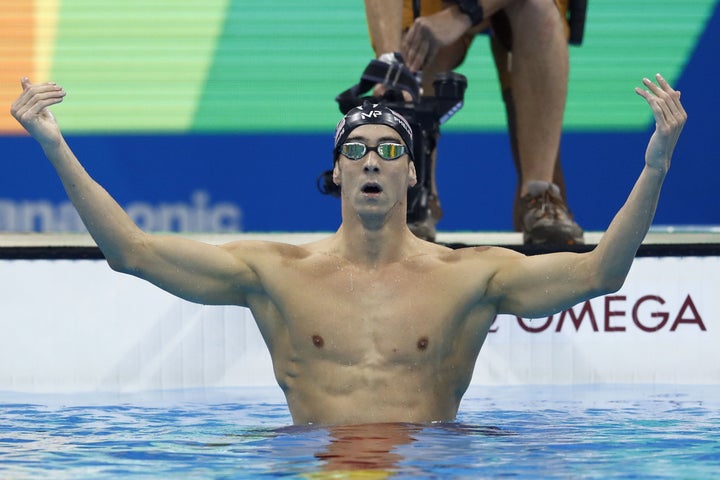 Michael Phelps won gold in the 200-meter butterfly Tuesday night at the Rio Olympics with a winning time of 1 minute, 53.36 seconds. Masato Sakai of Japan won silver and Tamas Kenderesi of Hungary took home the bronze.
The time falls short of the world record of 1:51.51, which was set by Phelps at the 2009 World Aquatics Championships in Rome.
The award was the 31-year-old's 20th Olympic gold medal. He picked up his 21st in the men's 4x200m freestyle relay just an hour later.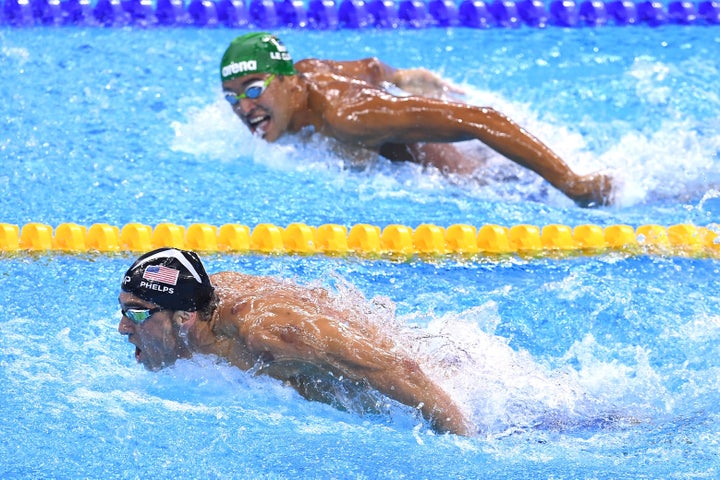 During Phelps' qualifying heat Monday, NBC commentators called his style the "most beautiful butterfly in history," remarking on his even-tempered, gentle stroke.
The same well-rehearsed stroke carried him to victory Tuesday, as his fianceé, Nicole Johnson, and newborn son, Boomer, looked on from the stands.
In addition to his two medals (so far) at the 2016 Games, Phelps won six at the 2012 London Olympics, eight in Beijing in 2008, and another eight in Athens in 2004.
"I'm 30 years old and swimming almost faster than I ever have before," Phelps told IOC News before the Rio Games began.
For more Olympics coverage:
Before You Go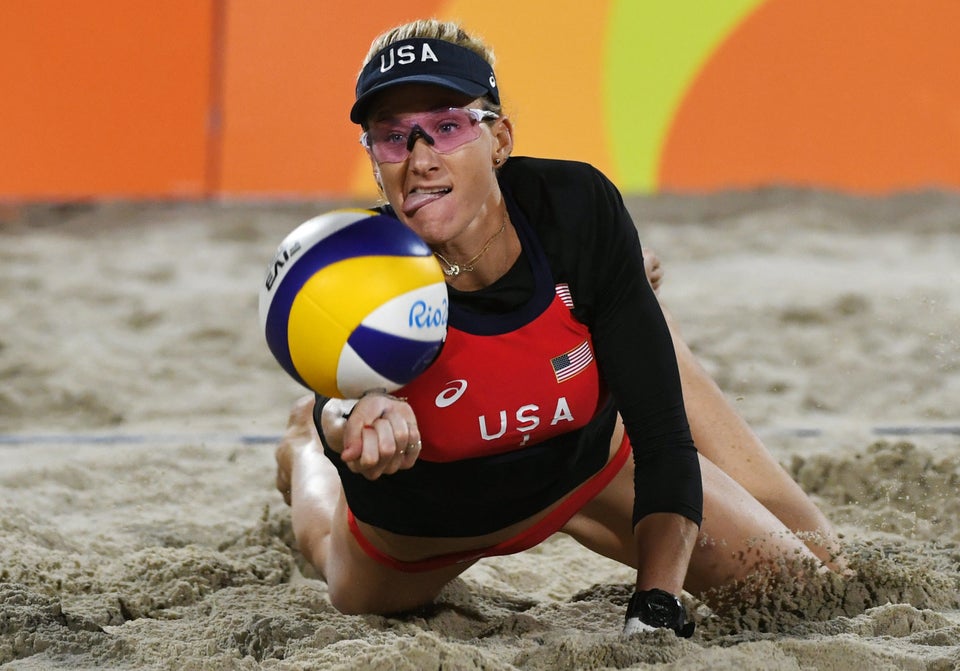 Funniest Faces Of The Rio Olympics
Popular in the Community