Michael Sam didn't come out and say it, but he seemed to imply that he is currently not playing in the NFL because he came out as gay.
"I think I was the SEC Defensive Player of the Year last year," Sam responded, when asked if it was the level of competition in the NFL or his decision to come out that was preventing him from sticking with a team. "So I don't think it had to do with talent."
Sam, who was named the 2013 SEC Co-Defensive Player of the Year after a standout senior season, publicly announced he is gay in February 2014 through interviews with ESPN and The New York Times. Despite winning one of the most coveted honors in college football, he waited until the 249th pick in the seventh round of the 2014 draft before being selected by the Rams. After racking up three sacks and 11 tackles during the preseason, he failed to make the Rams' 53-man active roster or the team's 10-man practice squad. After being released, he later was signed to the Cowboys' practice squad. When Dallas waived him in October, Sam stated his desire to continue pursuing his NFL dream.
"While this is disappointing, I will take the lessons I learned here in Dallas and continue to fight for an opportunity to prove that I can play every Sunday," he wrote on Twitter at the time.
As noted by Outsports in November, Sam became just the third of 73 athletes to win a Defensive Player of the Year award in the one of the five major football conferences to not be on a NFL team halfway through his rookie season.
"For now, there is no other explanation for the collective snub of Sam: NFL team front offices are not treating Michael Sam equally simply because he's openly gay," wrote Outsports co-founder Cyd Zeigler.
Before You Go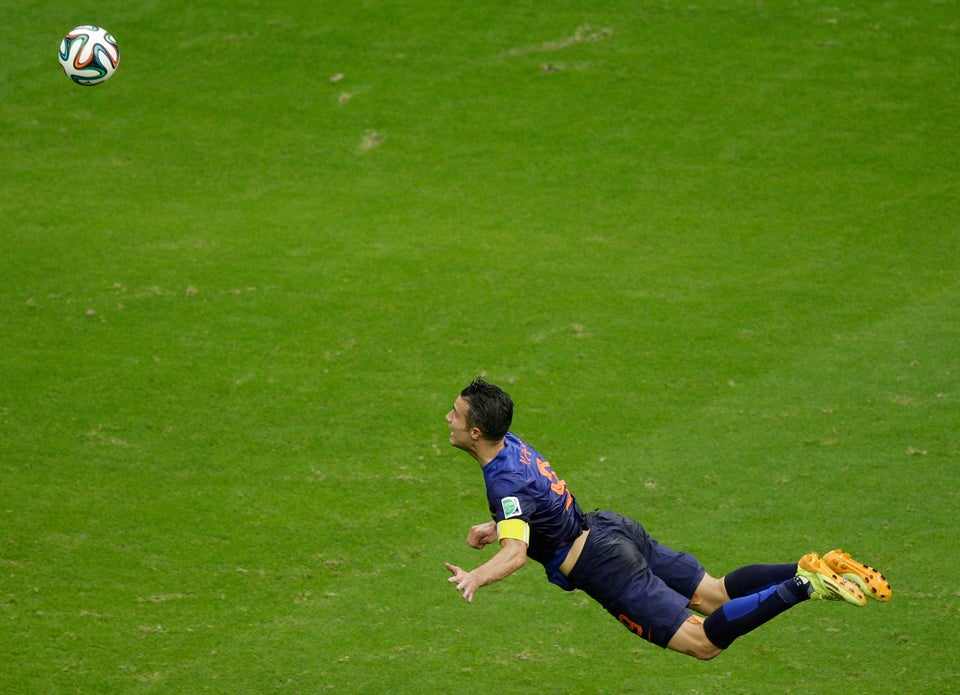 Amazing Sports Photos