An Arizona father is accused of killing three members of his family before turning a gun on himself.
The three family members had gone to their house to pack up belongings due to a divorce that Sanders and his wife, Carol, were going through, police said. In the months prior to the incident, he had allegedly been acting erratically and getting increasingly angry with his wife and daughter.
A protection order filed by Carol Sanders (pictured below), 51, details the alleged prior abuse of her then-husband. HuffPost Crime obtained records of the multiple incidents.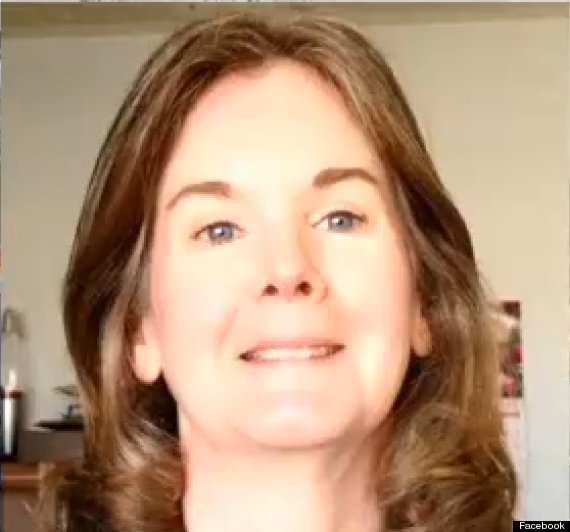 "[He] gave me an ultimatum that I have 30 days to get money from my mother to pay off the house or he'll burn it down with me inside, that I won't see Xmas," she told the Desert Ridge Justice Court in October.
On Tuesday, threats that he had allegedly made against his family came to fruition.
As Carol Sanders' brother, 49-year-old Tom Fitzpatrick, sat in a pickup truck waiting to load clothes and other belongings from the home to move his sister and niece out of the abusive household, Michael Sanders arrived.
Sanders allegedly shot and killed Fitzpatrick before walking into the home, according to the Associated Press.
He found Carol and their 14-year-old daughter, Audrey (pictured below), in the garage. Sanders closed the garage door behind him, police said. Moments later, gunshots rang out.
Neighbors called police after hearing a gunshot. Police said that dispatchers on the phone could hear shots being fired in the background as they took the calls.
"He owns multiple guns and has a very short fuse," Carol Sanders had said in her protection order.
When police arrived on the scene, they found Audrey Sanders' body in the garage.
Carol Sanders was found in the backyard, her body set on fire. Police said her corpse was still ablaze when they got to the home. Because she was so badly charred, it is currently unclear if she was shot to death, or burned to death.
Michael Sanders was found a short time later in an alley, dead from what police say was a self-inflicted gunshot wound.
"It took me by surprise, what actually happened, because [Michael Sanders] was very protective of his daughter," said neighbor Richard Reed. "He would walk her to the bus stop every morning, he would pick her up from the bus stop and walk her home."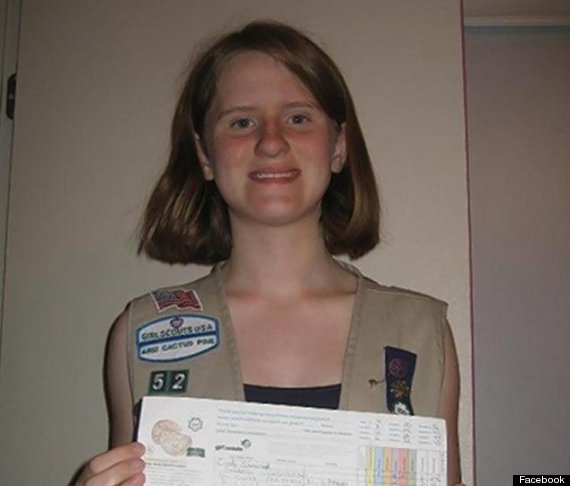 In her protection order, Carol Sanders detailed an August incident where her husband got upset.
"He started yelling about how things weren't going to get any better, that we didn't respect him. He was particularly angry at our daughter and at one point he said he wanted to throw her out the window....He is very intimidating and unpredictable when he's angry. My daughter and I are extremely scared of him. He doesn't have a definite job right now, has no friends and has estranged himself from his other family."
But the worst incident, also in August, had Carol and her daughter fearing for their lives. What should have been a pleasant day at a lake turned to horror after an altercation between Sanders and his daughter turned into an almost deadly ordeal. The altercation stemmed from an argument about a friend of hers who had recently passed away.
Sanders allegedly told his daughter that she should "get over his death" when the two began arguing. What happened next left mother and daughter terror-stricken, according to Carol Sanders.
Michael allegedly drove the family to a remote desert area and took out his gun before making the two sit on the ground.
"He said things like, 'It all ends now' and 'I'm done.' He talked about having nothing to lose. He kept remarking what a nice day it was -- we strongly believed he was saying 'nice day to die.' We believed he planned to kill us all."
"It is absolutely a chilling scene," Phoenix Police Sgt. Trent Crump said of the deaths. "The anger it would take or the hurt it would take to kill your own daughter is unimaginable."
While multiple news reports refer to Michael Sanders' daughter as Audrey, a protection order obtained by HuffPost Crime refers to the victim as "Audra."
REAL LIFE. REAL NEWS. REAL VOICES.
Help us tell more of the stories that matter from voices that too often remain unheard.
BEFORE YOU GO
PHOTO GALLERY
Missing Children