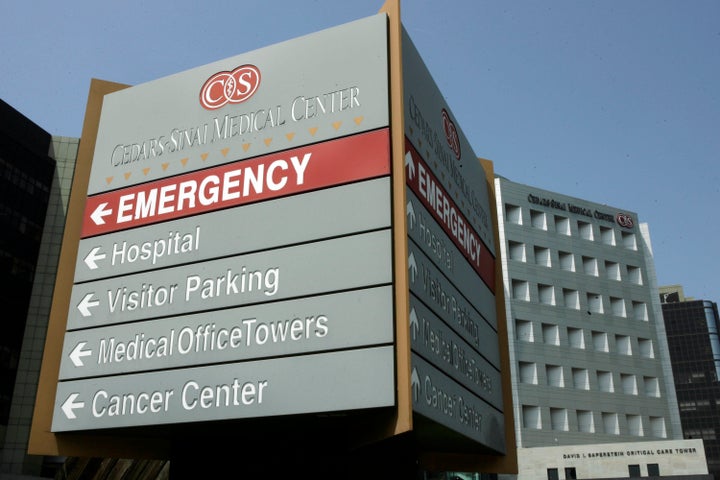 Sands' son told reporters his father started choking on a sample of beef. Sands suffered from Chronic Obstructive Pulmonary disease. The 66-year-old was pronounced dead on the scene for five minutes, then revived and taken to Cedars Sinai hospital.
At the hospital, Sands was placed in a medically induced coma to prevent inflammation of the brain (a common medical procedure in cases like this). Ultimately, however Sands did not survive.
The deli incident took place on March 24 and Sands passed away on April 6, but the news had not been reported until today.
Though his death was -- to say the least -- unexpected in nature, Sands' life was quite interesting. Sands was a gifted publicist and a tireless promoter, his own career notwithstanding. His clients ranged from Michael Reagan to Kevin Federline, the latter of whom was involved in a bitter custody battle with Britney Spears at the time.
Those who dealt in a very different sort of fame also valued Sands' prowess. A cadre of celebrity private eyes, Hollywood doctors and plastic surgeons were also on his client list.
But that is hardly all: Sands sold designer cheesecakes and often boasted he was a member of the CIA. He claimed that he helped capture Abu Abbas, the terrorist involved in the hijacking of a cruise ship in 1985.
Though his story sounds unbelievable, sources told The Wrap that Sands had deep connections within the military.
For more on Sands' life, including how he helped find the body of a missing screenwriter in the California aqueduct, head over to The Wrap.
Support HuffPost
The Stakes Have Never Been Higher
Popular in the Community