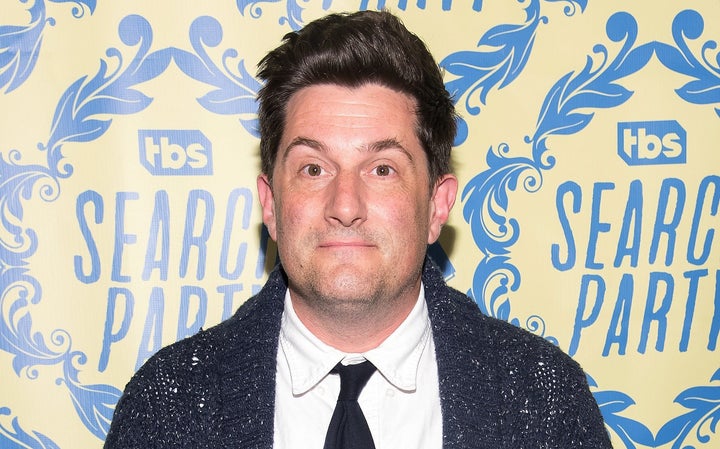 For six years, Michael Showalter taught screenwriting at New York University's film school. During his time as a teacher, two students particularly excelled and Showalter decided he wanted to work more with them. The students ― Sarah-Violet Bliss and Charles Rogers ― joined the staff for his Netflix show, "Wet Hot American Summer" and began developing a brand new show, "Search Party," with Showalter.
"Search Party" debuts Monday on TBS, and every episode is already available for online streaming. The show stars Alia Shawkat (most recognizable as Maeby Fünke on "Arrested Development") as an aimless Brooklyn 20-something that stumbles across a missing person flyer for an old acquaintance and decides to solve the case.
Showalter describes the project as sort of like a "millennial Nancy Drew."
Although the show is a comedy, "Search Party" balances young Brooklynites brunching with murder mystery investigation in a combination that seems tailor-made for the traditional binge-watcher. Unlike a show like "Girls" where many episodes are spent documenting directionless young people, "Search Party" immediately introduces this overt metaphor of trying to find something.
"They're searching for her, but they're really searching for themselves," Showalter explained to HuffPost at a promotional party for the show. "In a lot of ways, when you're in your 20s, that really is when you're searching. You really are trying to find your identity and to try and kind of decide what kind of a person you want to be."
The original idea for the show came from Showalter, along with fellow executive producers Lilly Burns and Tony Hernandez. Showalter's former students, Bliss and Rogers, then took it from there, joining from the "Wet Hot American Summer" writing room. As the second season of the Netflix's "Wet Hot" series will also focus on 20-somethings, Showalter explained how the two projects were kept separate in the the team's minds.
"'Search Party' is about today ― young people right now," said Showalter. "'Wet Hot American Summer' is people in their 40s playing people in their 20s in the early '90s. It's just a different comedic tone ... but [we] worked with a lot of the same people and writers on both shows. There's a lot of crossover in terms of [collaboration]. But thematically, it's not really the same."
Showalter stressed how much he enjoyed making this new show, saying a couple times, "I'm really proud to be a part of it."
Watch the trailer for the show: 
Calling all HuffPost superfans!
Sign up for membership to become a founding member and help shape HuffPost's next chapter
BEFORE YOU GO
PHOTO GALLERY
Wet Hot American Summer Cast: Then And Now