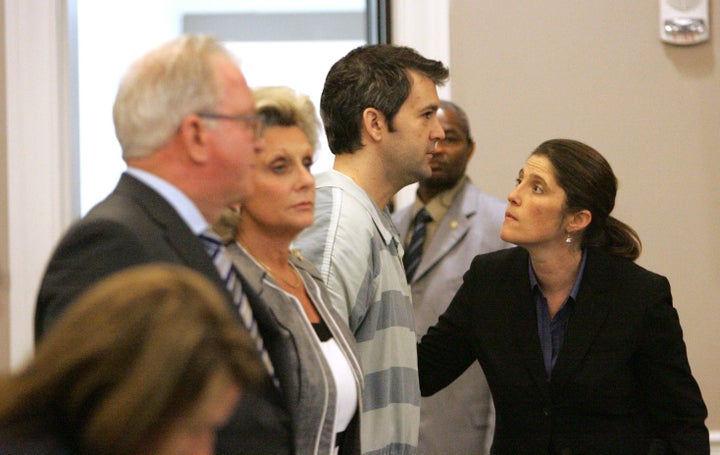 CHARLESTON, S.C., Sept 14 (Reuters) - A South Carolina judge denied bail to a white former police officer charged with murder in the shooting death of an unarmed black man who ran from a traffic stop, court documents filed on Monday show.
Michael Slager, 33, has been jailed since his April arrest in the death of Walter Scott, 50. The shooting, caught on video by a bystander, renewed national debate over police treatment of minorities and led to Slager's firing from the North Charleston police force.
Judge Clifton Newman wrote in an order filed to the court record Monday that releasing Slager on bail "would constitute an unreasonable danger to the community."
In a hearing on Thursday, defense attorney Andy Savage argued that Slager was not a flight risk and that he had been violently attacked by Walter Scott, 50, in a confrontation after Scott had fled a routine traffic stop and Slager had chased him.
Prosecutor Scarlett Wilson argued that Scott was not attacking the policeman but trying to get away from him. Slager had tampered with evidence by retrieving his stun gun, which had fallen, to place it closer to Scott's body, Wilson said.
"The state presented persuasive evidence that included memoranda of interviews with defendant, a memorandum of interview with the alleged eyewitness and still images of the shooting that resulted in the death of Walter Scott," the judge wrote.
Slager told police after the shooting that he had used his stun gun on Scott twice.
Feidin Santana, who made the cellphone video, said he had seen Slager appear to punch Scott during a struggle in which Scott was trying to "get away, to move, to run away."
After the judge's order, Anthony Scott, brother of the slain man, said the denial of bail was no cause for celebration.
"There are no winners or losers when one man has lost his life at the hands of another," he said in a statement.
Scott's death was one of a series of killings of African-Americans, notably in Ferguson, Missouri, and New York City's Staten Island, that gave rise to the "Black Lives Matter" protest movement.
(Reporting by Harriet McLeod; Writing by Colleen Jenkins; Editing by Frank McGurty and Bill Trott)
Popular in the Community