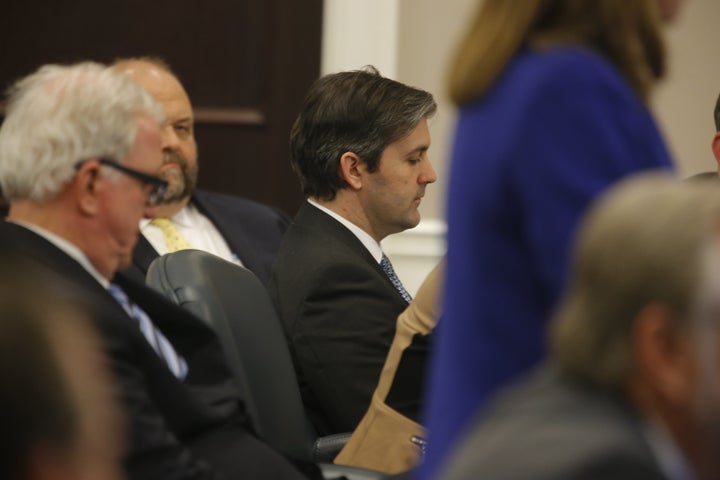 On April 4, 2015, former North Charleston police officer Michael Slager fired eight rounds at Walter Scott as the 50-year-old black man ran away.
If Slager were a civilian, he would likely spend the rest of his life in prison for shooting an unarmed person who was fleeing an encounter. But Slager is a police officer, and they often walk free after they've used lethal force on a subject ― regardless of whether it was justified.
The officers who killed Freddie Gray, 25, in Baltimore, Tamir Rice, 12, in Cleveland, Eric Garner, 43, in New York and Michael Brown, 18, in Ferguson, Missouri, all went free for various reasons. Some weren't even charged.
But Slager was charged, and there's clear video of what happened. Still, his trial stands out in the most perplexing and infuriating way: The officer's testimony does not correlate with video evidence of the shooting.
Warning: This video contains graphic content.
In the police footage, Slager walks back to the squad car with Scott's license in hand as Scott and his passenger wait for the officer to return. Scott tries to get out of his car, but Slager orders him to get back in. A few seconds later, Scott opens the door and runs away. Slager pursues Scott on foot.
A cell phone video, recorded by bystander Feidin Santana, picks up where the dash camera left off.
In Santana's video, Scott is running away from Slager as the officer fires eight rounds, striking Scott five times. Scott died from gunshot wounds to the back.
Slager said during his trial that he felt "total fear" as Scott charged toward him. He also claimed that Scott had grabbed his Taser and intended to fire it. "I see him with a Taser in his hand as I see him spinning around," Slager said. "That's the only thing I see: that Taser in his hand."

When pressed by the prosecutor to explain, Slager said, "I don't remember everything that happened." He says he was concerned that Scott was "running for some reason" and that he was "going to lose" in a struggle with Scott.
"I pulled my firearm, and I pulled the trigger," said Slager. "I fired until the threat was stopped, like I'm trained to do."
Slager's allusion to the black man's supposed physical strength and insistence that he was threatening him ― disputed by the video evidence ― demonstrates the officer's fear of black masculinity and his perception that black people are inherently criminal.
The person on the line with Scott was his mother.
Scott, a father of four, was likely running away to avoid being arrested for not paying child support. He owed more than $18,000 and there was a bench warrant out for his arrest when the shooting occurred.

None of that matters. Running away from an officer and being behind in child support payments are not crimes punishable by death.
CORRECTION: A previous version of this story misstated Scott's age as 53.
Support HuffPost
The Stakes Have Never Been Higher
Before You Go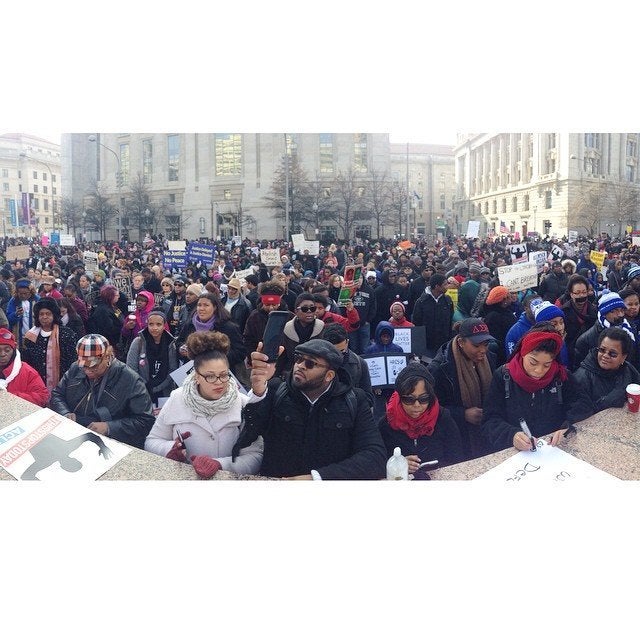 Powerful Black Lives Matter March In Washington
Popular in the Community