Former North Charleston Police Officer Michael Slager, 33, has been charged with murder in the death of Walter Scott, 50.
"I think the people of the 9th circuit elected me to be accountable to them, and that's what we intend to do," Charleston County Solicitor Scarlett Wilson said during a news conference following the announcement of the indictment Monday. "They have to know they have someone prosecuting the case who is accountable to them."
"We're going to patiently wait for the criminal trial in this case," Chris Stewart, one of the attorneys for the Scott family, said in a brief press conference. "It's just about keeping the faith. The community has done that. The family has done that, and we're going to continue to do that until the resolution of the criminal and the civil case."
Stewart thanked the community and noted the family plans to file a civil suit in the next few months.
"It is our belief that Officer Slager, with his history -- as you have known -- should have been reprimanded ... before the entire situation with Mr. Scott," Stewart added. "Right now we're just digging and gaining more information."
Rodney, Scott's younger brother, shared the family's reaction to the indictment.
"This morning, the grand jury made the decision to indict Mr. Slager for murder, and we're very pleased and happy about that," he said.
Scott's death captured nationwide attention amid growing tensions over police use of force against unarmed black citizens, particularly after Feidin Santana's eyewitness video of the encounter surfaced and contradicted initial police reports that Scott had grabbed Slager's stun gun.
The encounter began with a simple traffic stop on the morning of April 4 when Slager pulled Scott over for a broken tail light. According to dash cam video of the stop, Scott provided his license but explained he does not have registration or insurance information for the vehicle because he was in the process of buying the car.
After a brief exchange, Slager walked back to his squad car with Scott's license while Scott and his passenger, Pierre D. Fulton, waited. Scott attempted to exit his vehicle but was ordered back inside by Slager.
Moments later, Scott opened the door again, this time running away. Slager chased him, and ultimately fired his stun gun on Scott, according to the incident report.
Slager then fired several shots with his gun as Scott was running away. Scott suffered five gunshot wounds, and officially died from gunshot wounds to the back, the coroner reported.
Slager was fired from the police department in April. At the time, North Charleston Police Chief Eddie Driggers said he was "sickened" while watching the witness' video of the shooting.
The Los Angeles Times' Matt Pearce shared the indictment on Twitter:
Related
Before You Go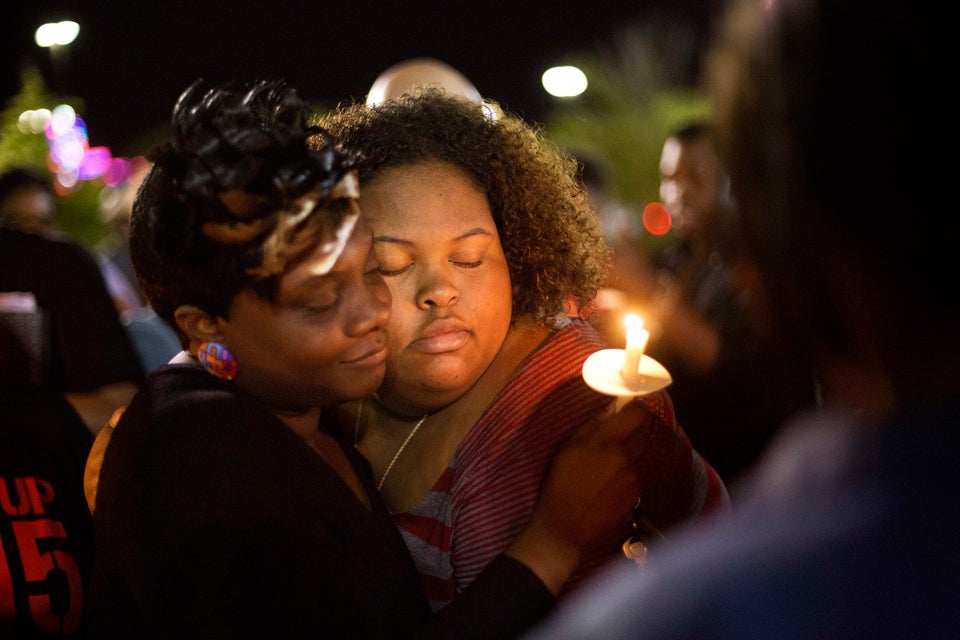 Walter Scott
Popular in the Community