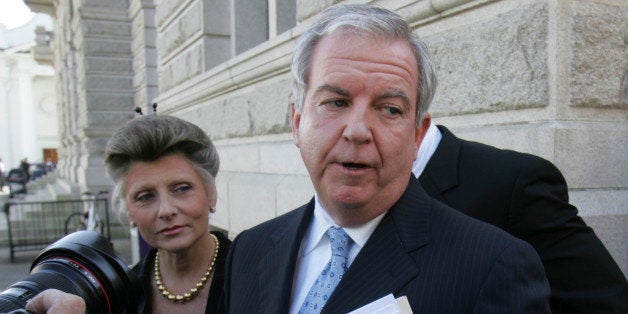 By Letitia Stein and Colleen Jenkins
April 10 (Reuters) - When a South Carolina policeman was acquitted of manslaughter after beating a suspect to death in 1987 in a station house, his lawyer was Andy Savage, who has built his reputation on taking cases many others would avoid at all costs.
Savage's latest client is another South Carolina officer, the patrolman charged with murder after being caught on a bystander's cell phone video firing eight rounds at the back of an apparently unarmed black man, Walter Scott, in North Charleston last Saturday.
No stranger to cameras or controversy, the 67-year-old silver-haired Savage surprised few familiar with his career when he agreed to represent officer Michael Slager in a shooting that added fuel to the national outcry over police conduct in encounters with black men.
Known to his colleagues for appearing in court in starched shirts with colorful pocket hankerchiefs tucked in his suit jacket, Savage spent much of the last decade defending Ali al-Marri, a Qatar national accused of being an al Qaeda "sleeper" agent. The case challenged the president's powers to indefinitely imprison people deemed security threats without charges.
Over four decades, Savage has represented a mother charged with killing her children by leaving them in a hot car, a 17-year-old accused in a cop's murder, and a teenager charged with stabbing another teen to death after they exchanged menacing texts.
"Andy doesn't shy away from a challenge," said Miller Shealy Jr., a professor at the Charleston School of Law.
Among his most notable cases was the defense of Roudro Gourdine, the officer charged with pummeled a suspect with more than two dozen blows to the head during an altercation at a police station in Charleston.
A jury acquitted Gourdine, who said he could not remember the beating. Savage and the defense team produced an expert who testified that officers can lose memories or sensory perception when under extreme stress, according to media accounts.
Richard Gershon, the Charleston law school's former dean, called Savage a lawyer of "great integrity and courage." He recalled Savage once telling him that people ask how he slept at night while defending people accused of egregious crimes.
"My job is to make sure the prosecution plays by the rules," Savage told Gershon, now dean at the University of Mississippi's law school.
Supporters of Savage's decision to take Slager's case, after the officer's first lawyer quit, have posted thanks on Facebook.

Raised in New York state, he drove a taxi to earn money as an undergraduate at Fordham University. He later attended law school at the University of South Carolina in Columbia, and served two terms on the Charleston County council. He has served as judge advocate general with the U.S. Air Force Reserve.
His framed taxi driver's license is on display in his offices in a historic warehouse district in Charleston, where his wife, Cheryl Savage, manages the firm, which includes two other attorneys.
He and his wife have traveled often to Doha, Qatar, where earlier this year they celebrated the release of Ali al-Marri from a federal prison in Colorado. Al-Marri had pleaded guilty to one terrorism charge.
"We are a country that follows the rule of law," Savage told Reuters in 2009, explaining his interest in the case.
"People say to me, 'You son of a bitch, you're working for this terrorist.' I say, 'no, I'm working for you."
A workaholic who spends much of his free time reading case law, Savage unwinds by taking his dogs out on a personal boat, and enjoys wine, according to his wife.
The couple has four children and 10 grandchildren.
Savage declined to grant media interviews on Friday, his office said. It said in a statement that Savage was meeting with Slager's relatives and potential witnesses and seeking case records from law enforcement authorities.
Slager, 33, who has been dismissed from his job and is in jail, said before the video's release that he had feared for his life after Scott took his stun gun. But Scott does not appear armed in the bystander's cell phone video or footage recorded moments earlier by the dashboard camera in Slager's police cruiser, though there is a gap between the two clips.
Questions also remain about what happened immediately after the shooting, when the cell phone video shows Slager appearing to pick something up from a spot near where he opened fire, walking back to Scott who was slumped in the grass and dropping the object next to his body.
"We don't know all of the facts yet," said Charleston School of Law's Shealy, a former prosecutor who has squared off against Savage. "Andy is the right guy to dig them out and find them - if they are there." (Additional reporting by Harriet McLeod in Charleston; Editing by Grant McCool)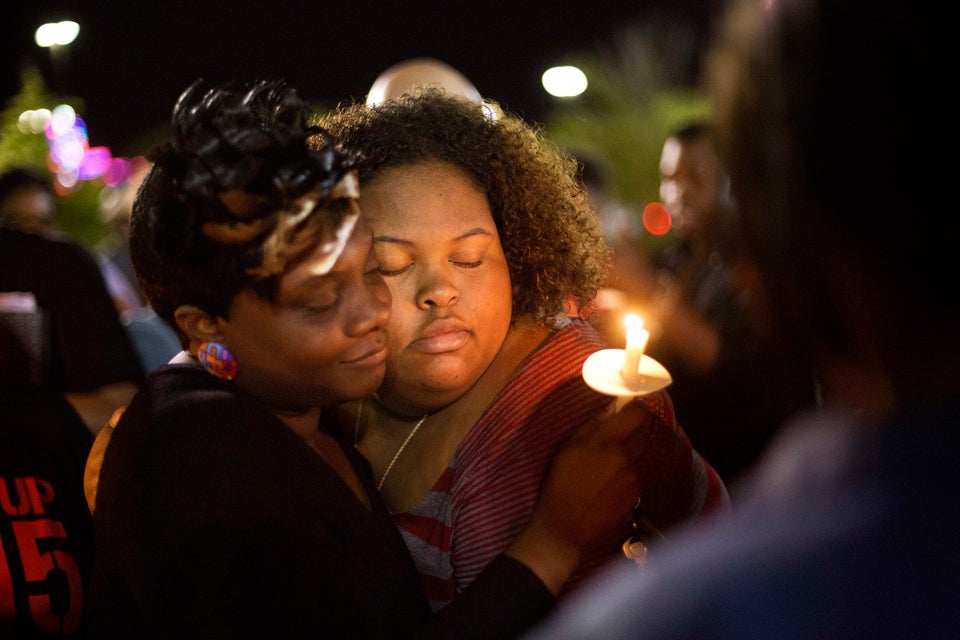 Walter Scott
Popular in the Community