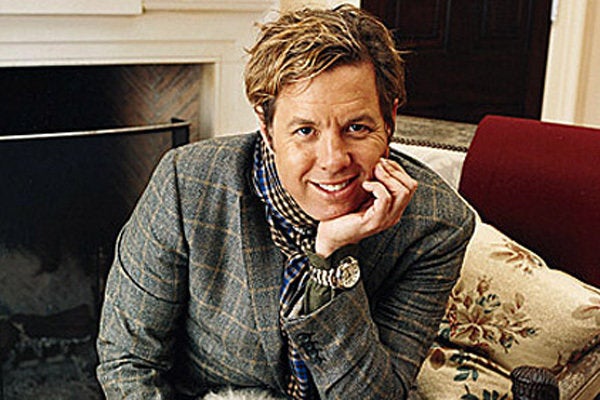 Domino magazine has just announced that Los Angeles-based designer Michael S. Smith will be the new White House decorator. Mr. Smith's clients include Steven Spielberg, Dustin Hoffman, Brian Grazer, and Rupert Murdoch. Scroll down for a recent Q&A I did with him.
Domino visited Michael Smith at home.
WATCH:
Here are a few of his interiors by Joao Canziani, courtesy of Domino Magazine. For more images and info, visit Michael Smith's website.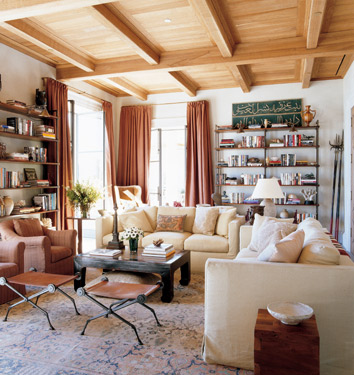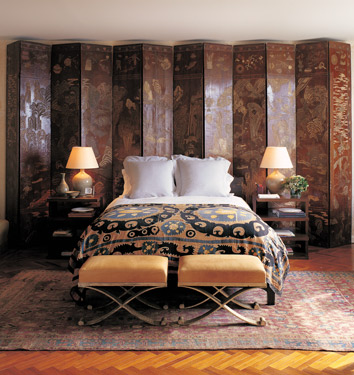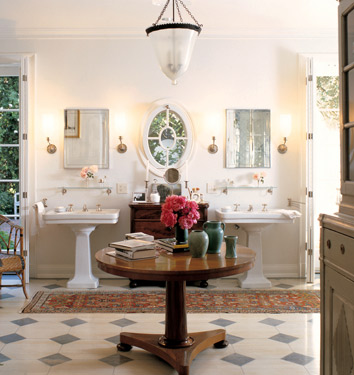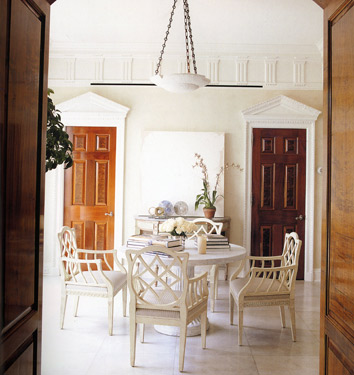 Fill in the blank "I knew I was going to be a decorator when....": At 10, when I couldn't stop re-doing my room. I would become obsessed with certain countries, [and] I would read, eat, and decorate Russian or Spanish or whatever.
Most beautiful room you've ever been in? Kings bath at Versailles.
Best movie interiors? The Leopard; On a Clear Day; Boom; Portrait of a Lady; The Mission.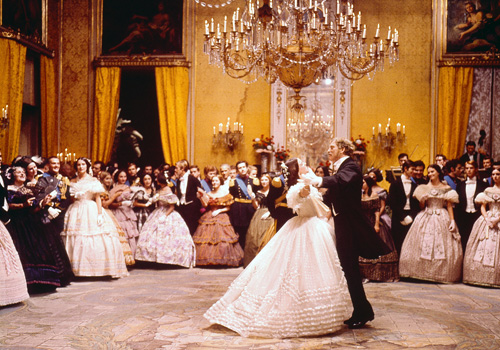 The Leopard, 1963
How are your gifts wrapped? Brown paper, black ribbon. Always.
What happens if you design something for a client and it ends up looking like shit? You live with it in your own house for a long, long time.
Does every grand room need something humble? Yes, and something brown.
Armani or Versace? Armani
Ironed sheets? Yes, but more for how it feels than how it looks.
What kind of shoes do you wear? Keds, Clarks desert boots, John Lobb
Fancy people all seem to have a binder with all their house's vital info. Do you? Yes, it has phone numbers, housekeeping instructions, maintenance details, manuals, and warranties.
Yay or nay on fake flowers? I love them, but they must be good ones and placed in areas where your perception is softened--not unlike on a movie set. Diane James makes the best ones.
How do you feel about the decorator-karate-chopped pillow? That move should be punishable with a jail sentence.
What about family photos in the living room? Ditto.
Is it okay for overnight guests to come down in their pajamas in the morning? Love that.
What are your best styling friends? Antique textiles, beautiful boxes, and books.
You have a big television on a gilt table in your bedroom. Why does that make me so happy? It's about the juxtaposition of grand and simple, and because life should be about workability and function. Televisions make our lives more interesting and better, so why sequester them?
What's your biggest complaint about Domino magazine? The covers all look same.
What's your favorite thing about it? You find things that are not so easy for people to find on their own, even for decorators. Life is becoming more about specific things. It gives people some control over their lives. Domino is good at focusing on specific things, and examining that subject in a thorough way--like sisal carpets or beautiful gold objects.
What do you stockpile? Coffee from Equator for The French Laundry, chocolate bars from Pierre Hermé in Paris, moisturizer from Roche in Spain, organic conditioner from Whole Foods, and pomegranate bath oil from Santa Maria Novella.
What's your best source for something that looks so fancy but so isn't? The Metropolitan Museum of Art Store for classical busts and torsos.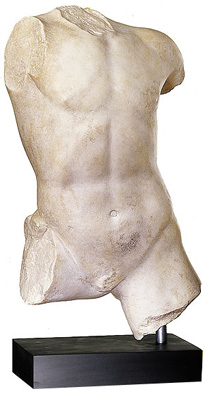 This interview was originally published at Dominomag.com.
Popular in the Community