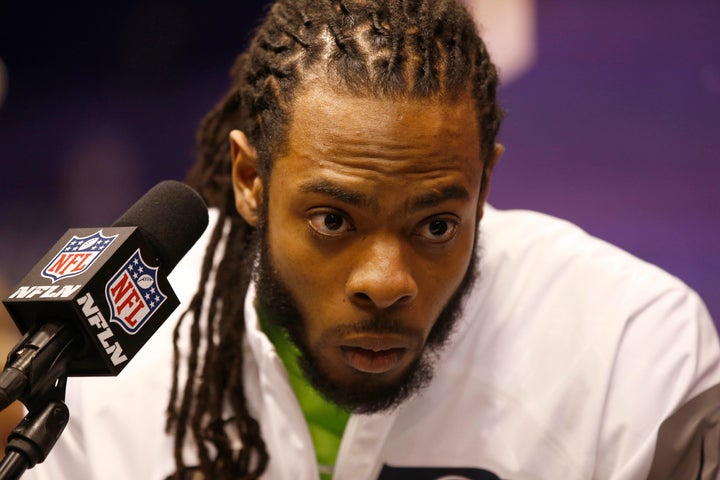 On Thursday's episode of ESPN's "His & Hers," Smith disagreed with Sherman's comments, which were supportive of Black Lives Matter, but ultimately harmful, because of his belief that the black community has other issues to address such as "black-on-black" crime.
On air, Smith considered Sherman's thoughts and offered a passionate rebuttal.
Although Smith acknowledged that he does appreciate when athletes speak on social issues, he believes Sherman was "dead wrong" and that his commentary was "extremely counterproductive, because it undermines the message and the movement that is Black Lives Matter."
Smith is not the only black ESPN commentator to speak out against with Sherman's comments.
Bomani Jones, a prominent writer at ESPN who's been a strong advocate within sports concerning social issues in the black community, also had his own criticisms of Sherman's remarks.
"After a million of you say, 'Why isn't anybody talking about black-on-black crime?' You might need to acknowledge the fact that you're just not in the right place to hear them talk about [it]," Jones said.
He also delved into the point that many black people across the country have been trying to improve violence in segregated areas where crime is, statistically speaking, racially exclusive.
"Please don't disrespect people doing a lot of hard work for very little money just cause you can't hear 'em. Maybe you need to listen closer," Jones said in response to Sherman.
Whether it's Bennett, Smith, Jones or others, the main criticism of the Seahawks cornerback is that he not only oversimplified a historically complex social issue, but also disregarded countless black people who have been advocating against violence in their communities for years.
Civil discourse is alive and well in the NFL, but it's not immune to outside criticism by any means.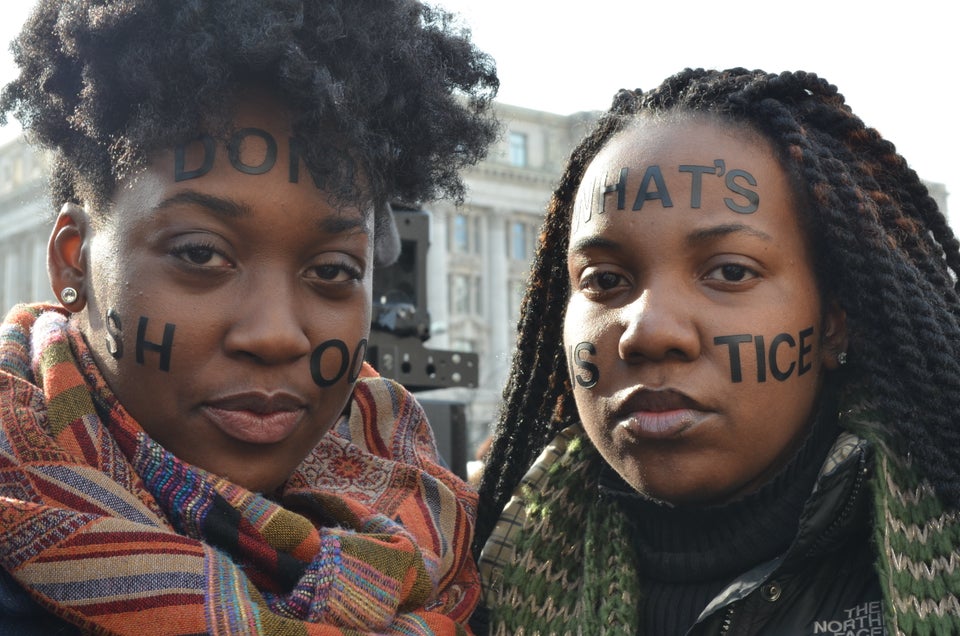 "Black Lives Matter" March
Popular in the Community