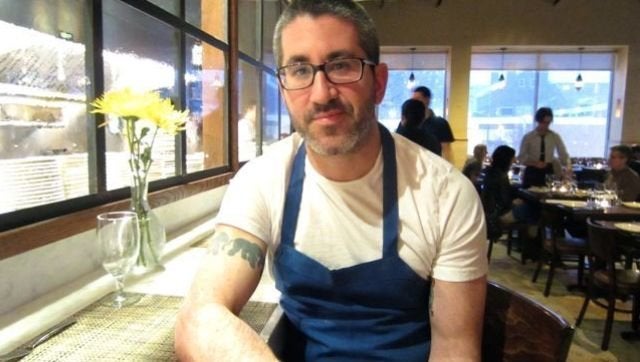 With the opening of his new restaurant Citron and Rose I thought it would be relevant to catch up with the very talented Michael Solomonov. Citron and Rose is unique because there are not many kosher restaurants being opened that elevate and focus on Jewish food. In addition to Citron and Rose, he is also the chef of Zahav restaurant and one of the owners of Percy Street Barbecue and Federal Donuts. All of his restaurants are in Philadelphia and definitely worth visiting.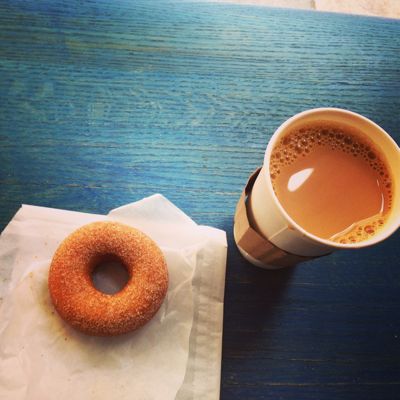 I'm a little obsessed with Federal Donuts. They only sell donuts and fried chicken. Trust me, there is no better way to start your day then with one of their fresh donuts.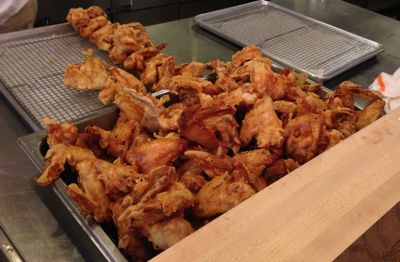 JZ: How did you come up with Federal Donuts?
MS: My business partner Steve and I met these guys that owned a coffee shop and basically bought Stumptown to Philadelphia. We were talking about this area and what we could do and we agreed that a donut shop would be really cool.
At the time I was really obsessed with Korean fried chicken and we decided that donuts and fried chicken would be awesome. We have 5 partners in Federal Donuts and it's really about the partnership. Federal Donuts was sort of opened as a joke and it wound up being very successful.
JZ: Any plans to bring it to NYC?
MS: Maybe, New York is very expensive but I don't know.
JZ: How do you manage your time between all the restaurants?
MS: It's tricky. Citron and Rose is our first restaurant outside of the city so I'm running around a lot but mostly, I'm at Zahav.
JZ: Tell me about Citron and Rose.
MS: What we wanted to do with Citron and Rose was to do a Jewish restaurant. We wanted to showcase Jewish food and not do continental food like the typical kosher restaurants. We want to make a great Jewish restaurant that happens to be kosher. Also, the meat we are using and the quality of the ingredients are just amazing. Jewish cuisine is awesome and encompasses so much but most people don't know about it. They know Sammy's Roumanian, which is great, but there is so much more.
JZ: Why are there so few chefs opening kosher restaurants?
MS: I'm not sure. I think about this a lot because there are all these ideas about why a kosher restaurant is difficult but the truth is every restaurant is difficult. Every type of cuisine has it's own set of limitations and barriers. A 600 square foot donut shop is very difficult. Barbecue, which we thought would be simple, is very difficult. Certainly, to open an Israeli restaurant and have it be successful took a lot of work.
JZ: Why do you think Jewish and Israeli food is so hot right now?
MS: I think it's sort of the last frontier. France, Italy and Spain have sort of had their moment. If you look at Israel it's perfect. You have Mediterranean cuisine, which everyone loves, and you have Middle Eastern, Balkan, Turkish, European Romanian, and Greek. It's also happening in one of the most fertile places in the world where modern agriculture basically started. So in addition to having all these influences the whole idea of local food is there. I mean in Israel you don't get things that have been sitting on trucks for days and days. From a chefs perspective you have so many cultures represented. We are cooking Israeli food here so anything works. We do Ashkenazi food at Citron and Rose.

Hummus and salatim at Zahav
JZ: How is running a kosher restaurant different?
MS: Essentially, you have to follow the laws of Kashrut, use kosher ingredients and have a mashgiach to watch everything. Paying someone fulltime to oversee everything is a little tricky because margins in restaurants aren't so high. That being said the restaurant is packed and doing well.