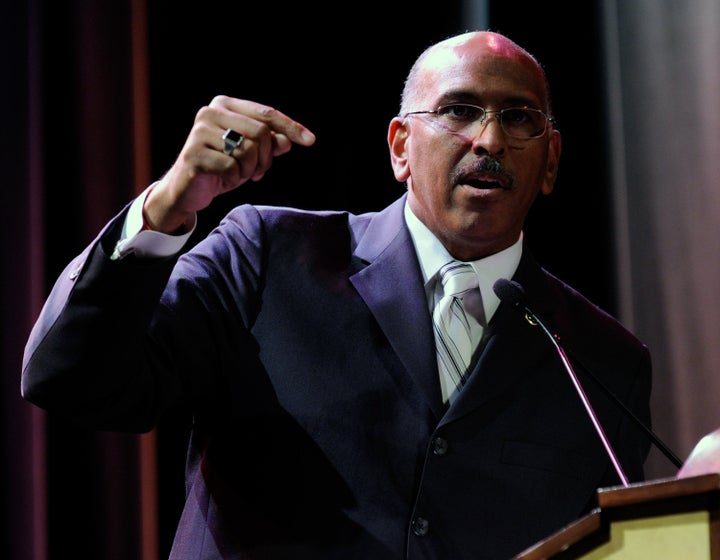 Steele, who shocked many fellow Republicans by deciding to seek a second term, registered some level of public support as the RNC's winter meeting convened this week. But many committee members were keeping their intentions private and several rounds of votes are expected, making it difficult to predict whether Steele could emerge with enough votes to win reelection.
A telegenic though gaffe-prone party leader, Steele argued that he should be re-elected because of the GOP's record of coast-to-coast victories while he was chairman last fall, including winning control of the House. However, Republican operatives formed a network of outside groups that adopted traditional national party functions out of a concern about the RNC's ability under Steele to raise money and deploy resources to key races.
"I will step aside because I think the party is ready for something different," Steele told the 168-member committee after losing ground over four rounds of balloting. "
Steele asked his backers to give their votes to GOP operative Maria Cino. He got a standing ovation after his announcement following a rocky two-year tenure that saw Republicans notch huge victories last fall.
After four rounds of voting, Reince Priebus (Ryns Pree'-bus) was ahead of the pack in the race to replace Steele. Cino, Ann Wagner and Saul Anuzis also were competing. Priebus ultimately went on to surpass the 85 necessary votes in the seventh round of balloting to win the race.
Anuzis came in second and Cino came in third, while Wagner dropped out in an earlier round of voting.
Priebus will serve for the next two years.
Popular in the Community