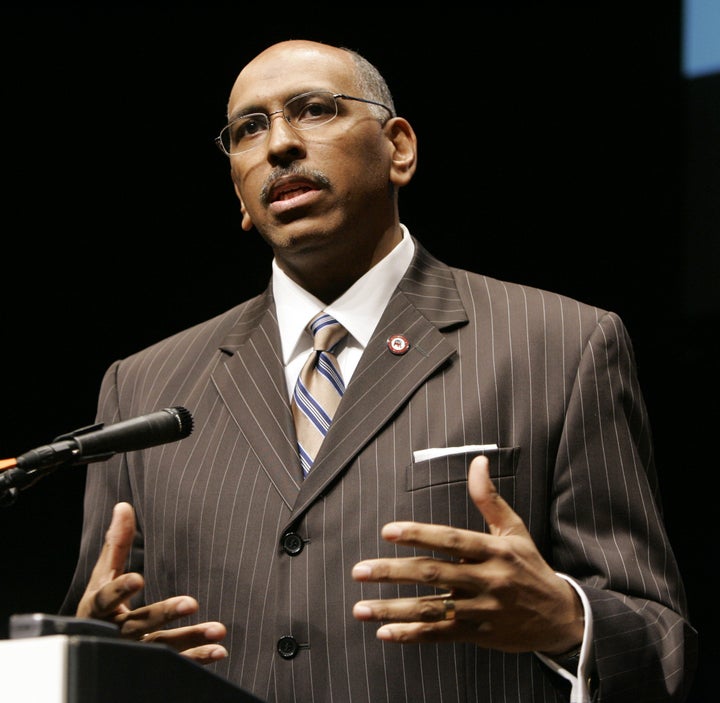 Republican National Committee Chairman Michael Steele's reelection odds looked longer than ever this weekend, as a Politico survey of RNC members showed a majority of votes on Friday's election will be cast for his opponents.
Politico's internal canvass of RNC leadership found low levels of support amongst the body's 168 members:
Fifty-five members, some of whom have endorsed one of Steele's challengers, have signaled that they will not support the chairman under any circumstances. An additional 33 pledged their support elsewhere.

Just as telling, not a single member of the committee said that Steele was their second choice in the race - a grave indicator in a contest likely to be decided in multiple ballots.
The latest vote counting comes as RNC spokesman Doug Heye, a Steele confidant, announced his plans to leave the committee after a leader is selected in the winter meeting this month.
Former RNC political director Gentry Collins also decided to give up his campaign for the chairmanship over the weekend, Politico reports, leaving frontrunner Reince Preibus, Saul Anuzis, Ann Wagner, and Maria Cino to face off with the gaffe-prone Steele in Monday's debate.
"I think any of the candidates would constitute a serious improvement over Chairman Steele's leadership of the committee," Collins, who departed from his committee position late last year after penning a caustic letter blasting the chairman's control of the RNC, told Politico.
Popular in the Community