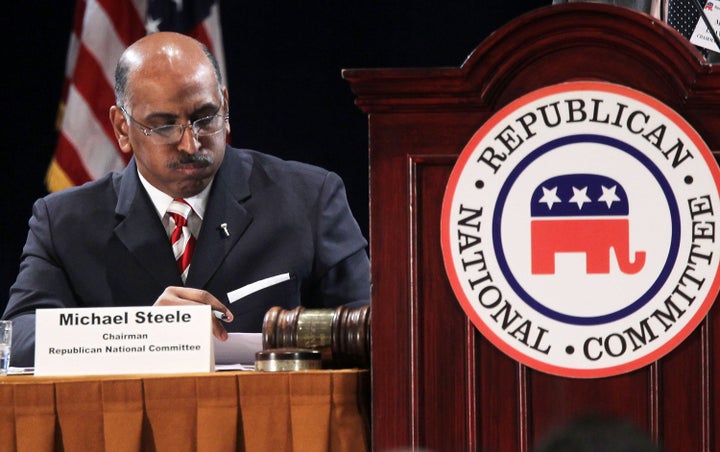 Former Republican National Committee Chairman Michael Steele recently reflected on his ouster from the RNC, drawing a Shakespearean parallel and claiming that he felt like Caesar, with new Chairman Reince Priebus, Steele's former colleague and confidant, playing the part of Brutus.
"I know exactly how Caesar felt," Steele says, without a hint of irony. "It is what it is." He claims that Priebus had been planning to defect for six, seven, eight months before announcing a bid for the chairmanship. Steele was blindsided. "I trust my friends. Well, I guess the adage is right. In Washington, you should get a dog...We put a lot of resources in Wisconsin over the last two years...that's what you do for [the] team."
CNN reports on why Steele felt stabbed in the back by Priebus, who had once worked to secure Steele's election in 2009 and often defended his tumultuous tenure over the next two years:
Before orchestrating Steele's ouster from the top GOP post, Priebus was the ex-chairman's trusted aide and the committee's top lawyer - a venerable position Steele handed to Priebus.

But Steele says he now believes Priebus, also the chairman of the Wisconsin GOP, was secretly plotting against him for months despite what appeared to be unfettered loyalty.
And for anyone disappointed to see such a dynamic political character "exit, stage right" last week, don't despair -- Steele says he'll be back.
Asked by FrumForum what he'd be doing going into the 2012 elections, Steele responded, "Doin' some TV here and there... [as well] there's a presidential cycle coming up. I plan to play in that a little bit. Maybe a lot."
Calling all HuffPost superfans!
Sign up for membership to become a founding member and help shape HuffPost's next chapter