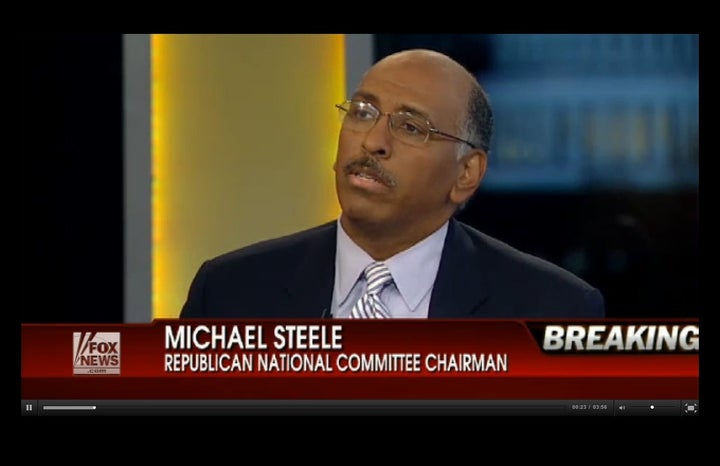 RNC Chairman Michael Steele, who earlier announced that he'd be seeking two more years atop the committee, wasted no time Monday explaining his often fractious tenure, while perhaps reminding his detractors why they want him replaced.
"My style is a little bit different than most conventional Republican party chairmen," Steele explained to Greta Van Susteren of Fox News. "My style is more grassroots oriented, I'm much more of a street guy."
The embattled chairman certainly appears to have spent a large portion of his nearly two years in office trying to prove his "street" credentials, but he said this didn't mean he couldn't do the more traditional functions of his job.
"I love hanging out in boardrooms," Steele continued, "but I prefer to be in the neighborhoods and communities."
Steele then pointed out that one of his first trips as head of the RNC was to Harlem, a part of New York City that he visited at least twice over the last election season to stump for Michel Faulkner, Rep. Charlie Rangel's Republican opponent, and a place where he claimed "the votes are." Faulkner ended up taking about 10 percent of that vote, far behind Rangel's 80.
Van Susteren then seemed skeptical of Steele's claim that there were likely to be Republican votes in Harlem, to which the RNC chairman responded.
"The party needs to get outside its comfort zone...You gotta plant the seed somewhere."
Calling all HuffPost superfans!
Sign up for membership to become a founding member and help shape HuffPost's next chapter