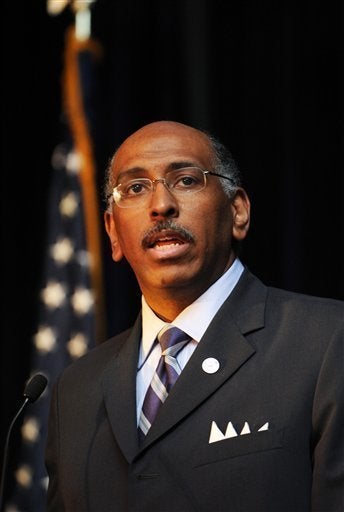 Critics of RNC Chairman Michael Steele have also focused on a lucrative job given to his longtime aide, Belinda Cook, convention-related gigs given to her family and friends and a variety of large expenses footed by the RNC.

The Washington Times first reported on Cook's salary -- which is nearly three times what her predecessor made -- earlier this month. Over two years ahead of the 2012 convention in Tampa, Steele signed a contract making Cook a "convention liaison" and paying her $15,000 per month.

FEC records show that Cook was also paid $25,000 for "Political Strategy Consulting" back in July. Records reflect thousands of dollars in additional reimbursements made to Cook for travel, food and beverages.
Additionally, Reilly notes that the RNC has already dropped $636,800 on the 2012 Republican National Convention:
That's 18 times the amount spent that was spent in a comparable time frame four years ago, the Washington Post reported, causing more than a few raised eyebrows within the party.
You wouldn't have thought it possible that Steele could make his colleagues' eyebrows raise any higher, but there you go.