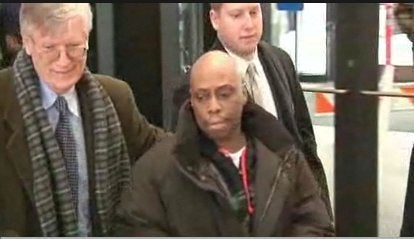 After serving nearly 24 years in jail for the rape and murder of a mail clerk found dead in a South Side apartment, Michael Tillman was freed from prison Thursday--and hopes that the police officers who tortured him into confessing "get what they got coming."
In 1986, police arrested Tillman and, under the leadership of former Area 2 commander Jon Burge, tortured him to confess to the murder of 42-year-old Betty Howard.
Tillman, who was 20 at the time, was allegedly waterboarded with 7-Up, beaten with a phone book and punched in the face and stomach until he vomited blood, the Chicago Sun-Times reports.
He confessed to the crime to stop the torture, but maintained his innocence over the years.
Judges initially dismissed Tillman's torture claims--even after another man with found with physical evidence linking him to the slaying was convicted in 1991.
Howard's family, however, was not so happy with Tillman's release. The Sun-Times reports:
Howard's daughter Angelita and Howard's boyfriend Ora Russell, who had proposed to her a day before her murder, said today they still believe Tillman was involved in Howard's death.
Tillman's post-prison plans include getting to know his family better, and in the more immediate future: getting some chicken from Popeye's.
Watch the video of Tillman's release:
REAL LIFE. REAL NEWS. REAL VOICES.
Help us tell more of the stories that matter from voices that too often remain unheard.