Why choose between a dress and a suit when you can wear both? That's what Michael Urie did at last night's Met Gala.
The "Ugly Betty" actor arrived for fashion's big night wearing a gender-bending Christian Siriano creation that was half pink tulle ballgown, half pinstripe suit. Siriano posted about the outfit on Instagram, captioning a picture of Urie, "You can be your own prom date no matter who you are!"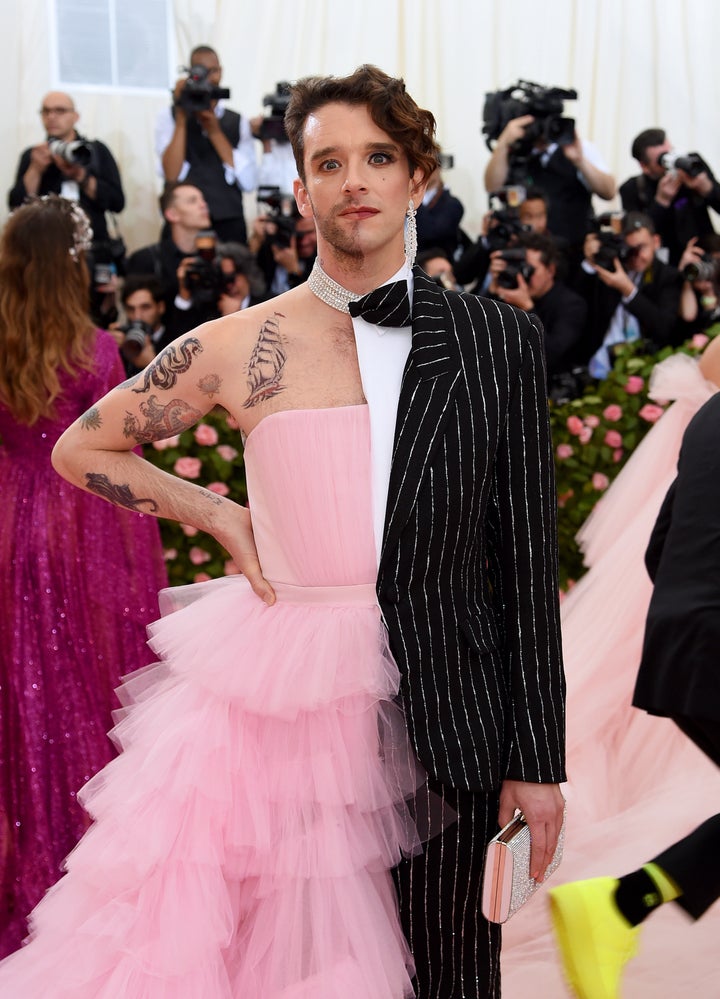 Urie even committed to the look with his makeup; half his face was done up with lipstick, eyeliner and mascara, while the other appeared bare with a little bit of scruff still there.
Twitter users were fans of the ensemble, which definitely adhered to the night's "camp" theme. The gala (and coinciding exhibit) was constructed around Susan Sontag's famous essay "Notes on Camp," in which she outlines her thoughts on what, exactly, camp is.
In one of her many definitions of the topic, Sontag writes about camp's connection to androgyny:
Camp taste draws on a mostly unacknowledged truth of taste: the most refined form of sexual attractiveness (as well as the most refined form of sexual pleasure) consists in going against the grain of one's sex. What is most beautiful in virile men is something feminine; what is most beautiful in feminine women is something masculine. ... Allied to the Camp taste for the androgynous is something that seems quite different but isn't: a relish for the exaggeration of sexual characteristics and personality mannerisms.
Urie clearly did his homework and it really paid off.
Before You Go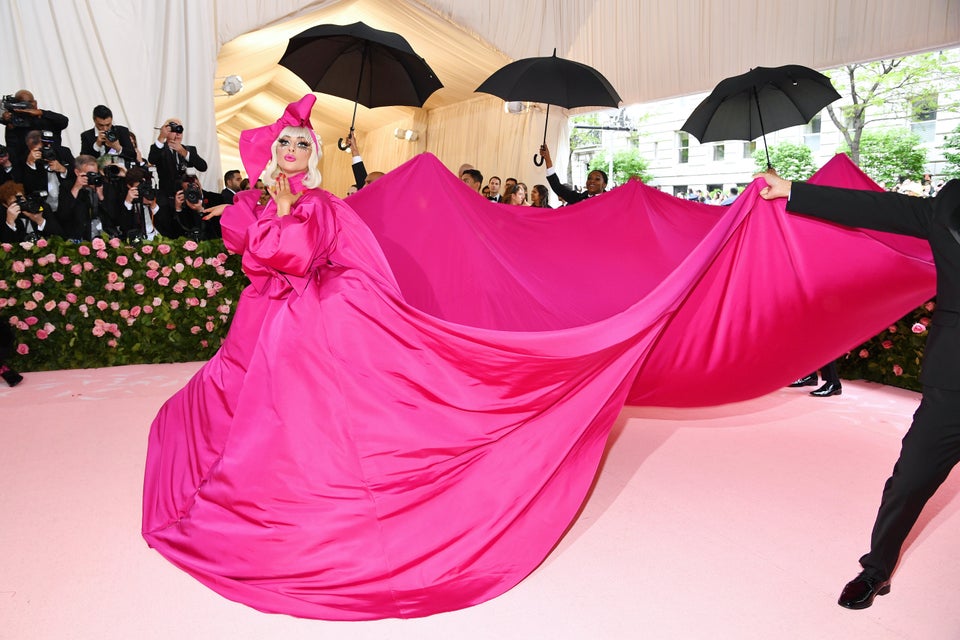 2019 Met Gala Red Carpet