 Michael Vick was under heavy pressure early in the Philadelphia Eagles' "Monday Night Football" matchup with the New Orleans Saints, absorbing sacks on three consecutive plays during the first quarter.
And his brother, Marcus, was not pleased.
Marcus Vick went on quite a profane Twitter rant as his brother was pummeled, going as far as to call for a trade.
Vick deleted his initial trade post from his Twitter page and tried clarifying it towards the end of the first half.
With the Eagles trailing, 21-3, at halftime, Marcus was in no mood for Chris Berman's interviews with President Barack Obama and Republican presidential nominee Mitt Romney.
Before You Go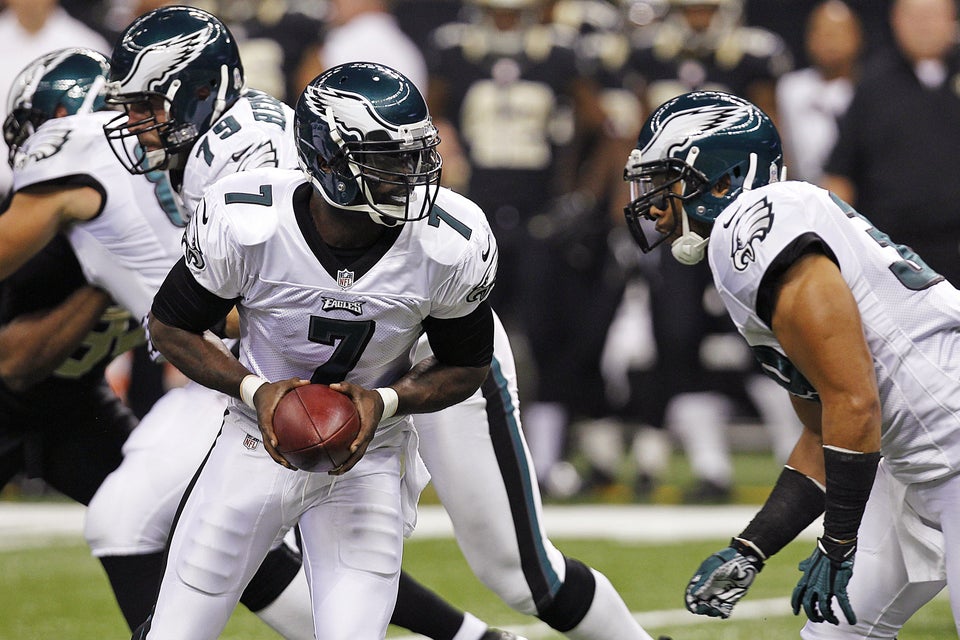 Monday Night Football - Eagles v. Saints
Popular in the Community