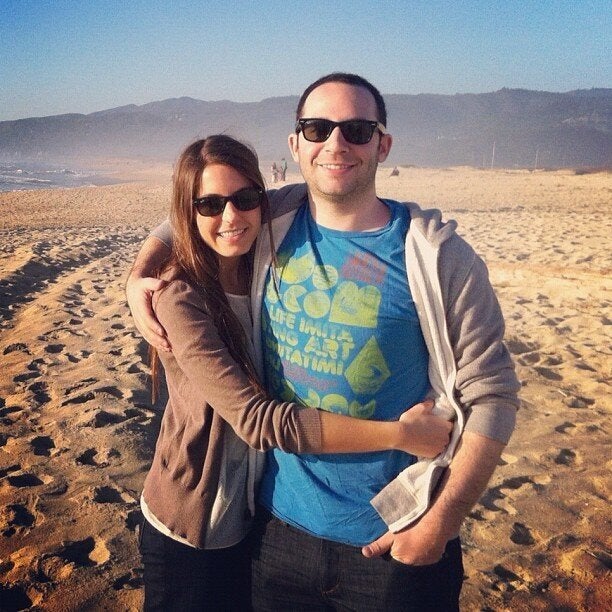 In the early days of his online dating startup Grouper, Michael Waxman saw signs that suggested he was onto something.
First, it worked for him. After going on five dates using Grouper, 25-year-old Waxman met Alex, a girl he's still with today. Then two close friends met their girlfriends on "Groupers," the site's unique group meetups. Then came the awkward emails from managers of the restaurants and bars where the dates were taking place.
"I don't know how else to say this to you," the manager of one venue wrote, "but I had to kick out two of your customers last night because I discovered them having intercourse in one of our bathrooms. I'm not exactly sure what type of business you're running, but ..."
One-year-old Grouper connects people based on their Facebook profiles. Not exactly groundbreaking: Loads of new dating apps are trying to use the massive amount of personal information on Facebook to make love connections. But here's where Grouper differentiates itself: The service requires the two people it connects to each bring along two friends on the date, creating 3-on-3 outings that harken back to the good old college days, when coeds did their courting in packs.
A female friend of mine who had used Grouper told me about it late last year and I've since gone on several dates using the site (for research purposes only, obviously).
New York-based Grouper keeps the identities of your potential suitor and his or her pals completely hidden. No names, professions or photos are exchanged before the date. Users only receive a time and a location. Grouper's staff of four picks the venue and pre-pays the first round of drinks. All you have to do is find two single friends who are game and drum up $60 between the three of you (Grouper charges $20 a person.)
Grouper partners with local hot spots and gets a discount on each party's first round of drinks in exchange for providing the venue with foot traffic. The company nets the difference between the cost of the discounted drinks and the $120 in fees it receives from each group.
Waxman declined to share revenue figures, but said that Grouper has organized "thousands of dates so far at over a hundred Manhattan venues" and is now "cash-flow positive."
The majority of Grouper's users are women, according to the company, which declined to say how many people are now using the service. Waxman chalks this up to the fact that females outnumber males in New York City, the only place the service has been available up until this past week, when Grouper expanded to San Francisco and Washington D.C. Plus, Waxman said, more women than men seem to think the experience of meeting potential mates in bars and on the Internet is broken.
"A lot of women have soured to the same old sketchy guys walking up to them at bars or messaging them on websites," he said. "Grouper offers a filtered social club through which women can meet people in the safety of their two friends and his two friends."
But unlike the site founder's own experience, Groupers don't always go as planned.
The girl Grouper set me up with only brought one friend along on the date, claiming the other had bailed at the last minute. The three-on-two dynamic felt weird, her friend was mostly quiet and my "match" kept her face buried in an iPhone most of the evening, perking up only to dish about the exclusive nightclubs she went to and the affluent neighborhoods she summered in.
Normally, I would leave such a date feeling like I'm doomed to die alone. But my two friends and I left in stitches.
Subsequent dates with my two "wingmen" offered more promising prospects. Still, our disaster date with the Queen of Nantucket is among our favorite stories to tell.
Grouper embraces the fact that our -- solo -- attempts to find love in the real world, and on our laptops, often prove futile. So why not enjoy the ride with a couple buddies by your side?