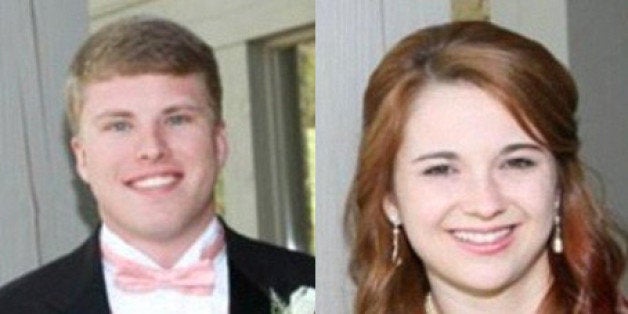 A Knoxville, Tennessee, police cadet was fatally shot after he opened fire at his ex-girlfriend's house last week, investigators said.
Michael William Little, 21, went to see his ex-girlfriend, Ashley Womack, 18, on Friday night. Family members said that the young couple broke up several weeks ago and had not seen each other since, according to KNS.
After meeting with the family and their friend, 28-year-old Travis Donald Wegener, police said Little allegedly pulled a .45 caliber handgun and shot his ex-girlfriend, her mother and Wegener. WVLT reports that Wegener was the teen's new boyfriend, although other outlets said the relationship between the 28-year-old man and the teen was unclear.
Wegener died at the scene. Ashley Womack suffered a gunshot wound to the leg, and her mother, Rhonda Womack, 47, is listed in serious condition at an area hospital.
"A guy with a rifle came around the house, and he just walking at him with the rifle. He was like 'bop, bop, bop.' He just keeps shooting him... The neighbor ran across the yard and tells him to stop shooting. Bad situation," a neighbor described the scene to WBIR.
Neither Joshua, 22, or his father, Guy, were injured in the incident.
Little was pronounced dead upon arrival at University of Tennessee Medical Center, authorities said.
The Knoxville Police Department cadet program is designed for young people to get a feel for a career in law enforcement. Cadets perform duties such as answering phones and issuing parking tickets. They are non-sworn civilian employees and are not issued firearms.
Knoxville Police Chief David Rausch said that the handgun used in the alleged shooting was not department issued.
Little's exact motive remains unclear, but KNS reports that the shooting stemmed from a family feud.