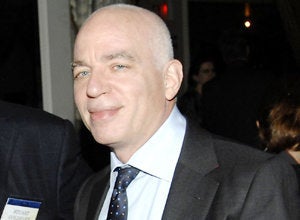 Adweek Editorial Director Michael Wolff is leaving Adweek. The magazine's parent company Prometheus Global Media announced the news on Monday. Jim Cooper, Adweek's Executive Editor will oversee the daily operations of the magazine and the website.
Prometheus Global Media chairman James Finkelstein said of Wolff, "His vision and guidance were essential during our monumental transformation." Wolff expressed gratitude for his time at Adweek and praised his now former colleagues. "It's been my privilege to be part of the brilliant transformation of the magazine and site. I can't rave enough about Adweek's remarkable staff."
Wolff's departure caps a short, rather rocky tenure at the trade magazine. In 2009, Prometheus announced the merging of Adweek, Brandweek and Mediaweek as one publication under Wolff's guidance. In April 2011, Adweek relaunched the magazine. According to the Wall Street Journal, Wolff "sought to turn it from a dutiful chronicler of the inner workings of the media and advertising industries to a more provocative, personality-driven publication."
Rumors swirled during Wolff's year at the magazine, with some claiming investors were dissatisfied and upper management nervous about the magazine's declining revenue.
Cooper has been with Adweek since 2008 and was previously a programming editor at "Cablevision" magazine and a writer at "Broadcasting & Cable."
Popular in the Community