"Fire and Fury" author Michael Wolff spoke out on Sunday about the White House staff's alleged concerns about President Donald Trump's fitness, saying that discussions on enacting a constitutional amendment to replace the president are "alive every day in the White House."
"It's not unreasonable to say this is 25th Amendment kind of stuff," Wolff told NBC's Chuck Todd on "Meet the Press" while discussing the interviews he says he had with West Wing officials that were published in his explosive new book.
The 25th Amendment allows the vice president to take over the position of president if the president is unable to do his job.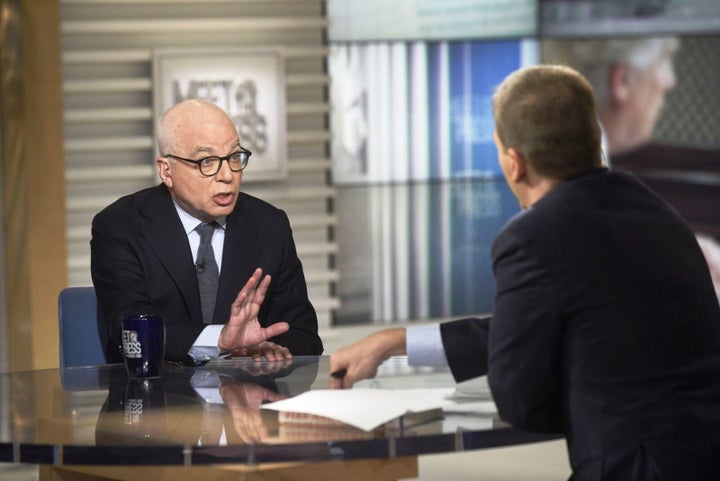 "This is worse than everybody thought," he said of White House insiders' alleged concerns about Trump, which have sparked public discussions on whether the constitutional amendment should be used.
Such discourse happened "all the time," he added.
Wolff said that earlier in Trump's presidency, there was more optimism, with West Wing officials saying: "We're not at a 25th Amendment level yet. … Then this went on, OK this is a little 25th Amendment."
With so much criticism of Trump in his book, Todd asked if Wolff deliberately left out positive reviews of the president.
"If I left out anything, it's probably stuff that was even more damning," he said. "It's that bad. I mean, it's an extraordinary moment in time. And the last several days focused on my book I think are proof of this."
Asked by Todd if Wolff regrets any of the errors, he replied: "I think I mixed up a Mike Berman and a Mark Berman. For that, I apologize. But the book speaks for itself. Read the book. See if you don't feel like you are with me on that couch in the White House. And see if you don't feel alarmed, as you say."
REAL LIFE. REAL NEWS. REAL VOICES.
Help us tell more of the stories that matter from voices that too often remain unheard.