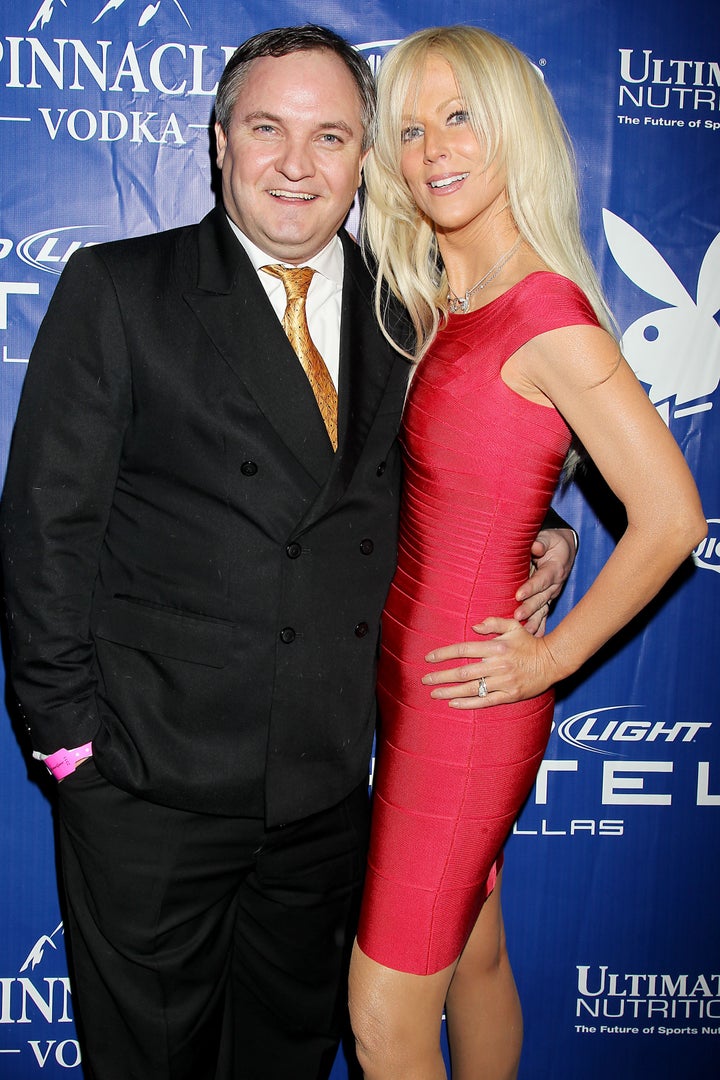 Michaele Salahi has been kidnapped, her husband claims.
Tareq Salahi tells TMZ that he last saw the "Real Housewives of D.C." star at their home in Virginia around 11 a.m. Monday before leaving to go to their winery, and that she has been missing ever since.
Tareq says Michaele called him late Monday night and told him she was going to her mother's house nearby, but that her mother hadn't heard from her.
When he called the Warren County Sheriff's Dept. for help, he says he was told that Michaele had already called the police to let them know she is OK and is simply dealing with some "family issues."
Tareq, however, believes his wife was forced to make the calls, and has issued a statement asking the public for help.
"It is our belief as of last night, that Michaele Salahi may have been kidnapped or abducted and being held under duress and forced to tell persons, including authorities she is okay," he said, according to TMZ. "We are asking the public to please be on the look out for her, and if found please contact the authorities."
Its assets are set to be auctioned off on September 18, after which Salahis plan to reopen it with an invitation-only party that will be filmed for a "major reality show" in development, according to Tareq.
Calling all HuffPost superfans!
Sign up for membership to become a founding member and help shape HuffPost's next chapter