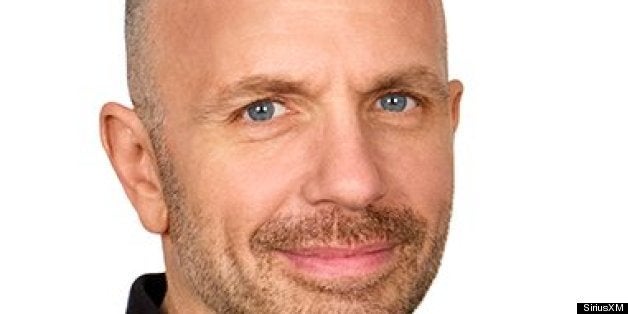 SiriusXM Progress, a satellite radio channel replacing SiriusXM Left, will be the new voice in activist-driven political news and discussion when it launches on July 22.
Michelangelo Signorile, one of SiriusXM's most trusted political commentators and Editor-at-Large of The Huffington Post's Gay Voices, will give help give the new progressive news channel its voice, when it debuts three new shows of live programming every weekday as part of their 24/7 radio offerings.
"The Michelangelo Signorile Show" will air live Monday-Friday from 3-6pm. The news and commentary program will not only cover the latest headlines of the day and allow listeners to call in and share their thoughts on current events and controversies, but also feature on-air guests like Arianna Huffington and Tammy Baldwin who will join Signorile during the show's first week on the air. The show will also continue to feature HuffPost Gay Voices Editor Noah Michelson, who will join Signorile each Friday afternoon on the air to discuss the biggest LGBT stories of the week.
In a press release announcing SiriusXM Progress, Signorile shared his excitement for the new channel:
"I'm ecstatic about expanding my show and moving to the new SiriusXM Progress channel. We'll inform and inspire listeners on all the big issues progressives care about, from the environment to gun violence, from immigration to the economy. And as always, I will take every opportunity to confront all forms of discrimination and give listeners the tools they need to fight back."
The two other shows also be premiering on the news channel, "The Agenda With Ari Rabin-Havt," which will be live from 6-9am, and "Make It Plain With Mark Thompson" live from 6-9pm, will be transferring from their old home on SiriusXM Left.
"From sports to music to all perspectives of political talk, SiriusXM's non-traditional, groundbreaking hosts live their lives in their field as much as on the air," said Jeremy Coleman, SVP, Talk and Entertainment Programming, SiriusXM, in an email sent to The Huffington Post. "Whether our audience agrees or disagrees, seeks out information or challenges what they hear, we now offer truly insider radio featuring progressive politics and perspective from veteran activists who have earned their stripes and are ready to take calls from listeners nationwide."
SiriusXM Progress will launch on Monday, July 22 via satellite on channel 127, and through the SiriusXM Internet Radio App on smartphones and other connected devices, as well as online at siriusxm.com. For more information on SiriusXM, click here.
REAL LIFE. REAL NEWS. REAL VOICES.
Help us tell more of the stories that matter from voices that too often remain unheard.