 A former adviser to Rep. Michele Bachmann's (R-Minn.) 2012 presidential campaign has filed a complaint with the Federal Election Commission (FEC) alleging that the congresswoman violated campaign finance laws by paying some campaign staffers with money from her political action committee (PAC).
Waldron, formerly Bachmann's national field coordinator, is accusing the campaign of improperly dipping into money from MichelePAC to pay longtime fundraising consultant Guy Short for presidential campaign work he performed in the critical final weeks ahead of Iowa's caucuses last year.

Waldron also alleges that the campaign concealed payments to Iowa state campaign chairman Kent Sorenson, a state senator who abruptly left the Bachmann camp to join then-U.S. Rep. Ron Paul's insurgent campaign. Under Iowa Senate rules, Waldron maintains, Sorenson could not perform paid work for a presidential campaign.
The Star Tribune goes on to note that Short, who runs MichelePAC, did not receive payments from the Bachmann campaign in the run-up to the Iowa caucuses, but instead received two separate $20,000 payments from MichelePAC in the month before the first vote in Iowa in the Republican presidential primary season. Those payments, as noted in the complaint, were much larger than the $5,000 Short was paid monthly for his services running MichelePAC.
Bachmann's counsel William McGinley denied the allegations in a statement, saying, "Bachmann for President denies the allegations contained in the complaint filed with the FEC and intends to file an appropriate response. We are confident that this matter will be resolved in the campaign's favor."
If the payments were to do work for the campaign, that would be a violation of campaign finance laws, according to Paul S. Ryan, a lawyer at the Campaign Legal Center, a campaign finance watchdog group based in Washington.
"A presidential candidate must pay for all campaign expenses out of the principal presidential campaign committee, not out of the leadership PAC, which is a separate pot of money raised under higher limits," Ryan said.
What Ryan means by "higher limits" is that leadership PACs are allowed to raise more money from each individual donor -- $10,000 -- than a campaign committee, which can only raise $5,000 from individual donors.
Waldron also alleges that Sorenson was paid with the leadership PAC payments made to Short's firm.
There are, however, many instances in Washington of individuals receiving payment from both a campaign and a leadership PAC. The question brought up in the complaint is whether the payments totaling $20,000 made in the run-up to the Iowa caucus were a part of Short's normal work for the leadership PAC or were compensation for his work for the presidential campaign.
Neither Short nor Sorenson immediately responded to requests for comment.
This article has been updated to include a statement from Bachmann's presidential campaign and to include information about Short's relationship to MichelePAC.
Before You Go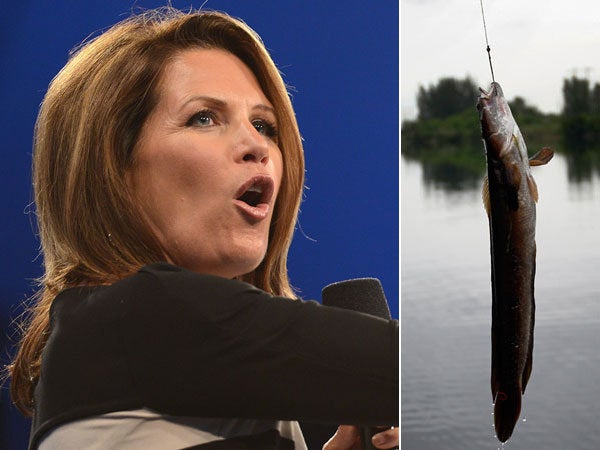 Michele Bachmanns Favorite Things
Popular in the Community