Reps. Michele Bachmann (R-Minn.) and Charlie Rangel (D-N.Y.) faced off over Republican efforts to defund Obamacare and the looming government shutdown on CNN's Crossfire Thursday evening.
"You're a lawyer and you're a lawmaker and you know it is impossible to repeal a law by making it a poison pill in something that tears down the government," said Rangel. "You know that!"
Bachmann responded saying former President Bill Clinton shut down the government during his presidency in the 1990s.
"To heck with Clinton!" Rangel said. "Is it possible at all for the Affordable Care Act to be repealed?"
Bachmann answered that "of course" it's possible.
"Doesn't it take two bodies and the president's signature?" Rangel asked. "What are you talking about?"
Allowing only a few interjections from moderators S.E. Cupp and Van Jones, Bachmann and Rangel continued to argue over the possibility of defunding Obamacare, President Barack Obama's unwillingness to negotiate and House Republicans' continuing budget resolution that Jones referred to as an "extortionist tactic." The conversation devolved into a party brawl.
"Do you agree with me that the Republican Party as a national party, it is so dead in 10 years ...?" Rangel asked.
"Wishful thinking on the part of the" Democratic National Committee, Bachmann retorted.
"You've gotten rid of minorities. You've gotten rid of gays. You've gotten rid of women," Rangel said.
"Watch the phoenix rise from the ashes, Charlie," said Bachmann.
"And I need the Republican Party, because we've got to have someone to beat up on," said Rangel.
"Oh, Charlie, as a congressman, you're going to be sorely disappointed," Bachmann said.

Before You Go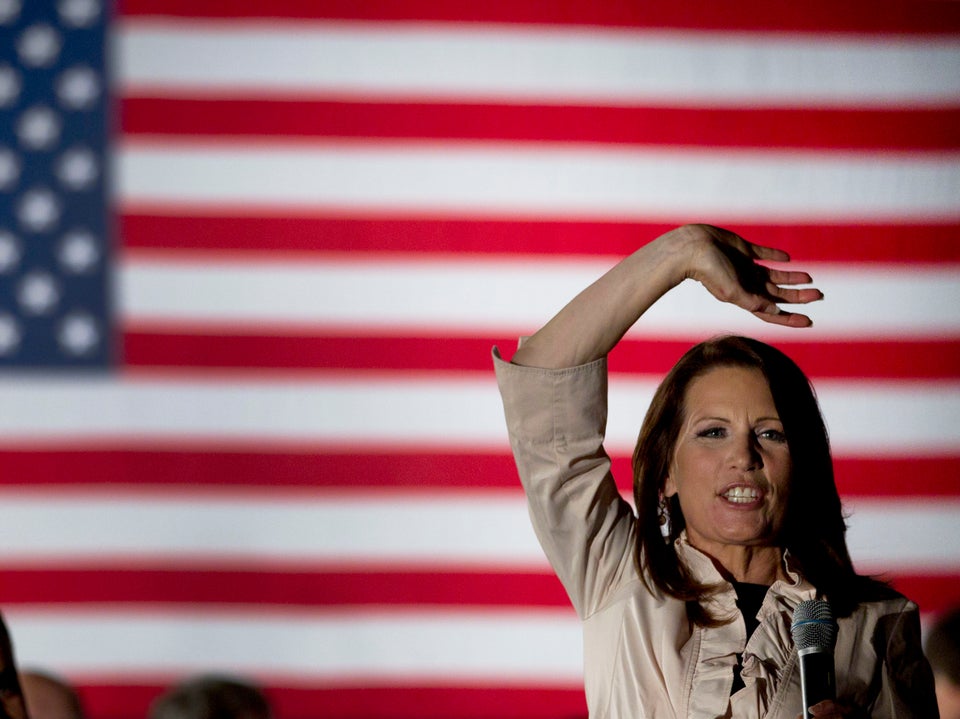 Waves Of Michele Bachmann
Popular in the Community