While the FBI wouldn't confirm or deny any involvement in the probe, sources with knowledge of the campaign and the investigation told the Star Tribune that the FBI had made inquiries about former Bachmann chief of staff Andy Parrish, as well as other former staffers.
News that Bachmann's campaign had drawn an ethics investigation first broke in March, and the extent of alleged violations has only expanded since then. Newer claims include allegations of secret payments to campaign aide and Iowa state Sen. Kent Sorenson (R), as well as improper use of Bachmann's leadership PAC funds to pay a political director for the campaign.
Parrish said in a sworn affidavit in April that Bachmann "knew and approved" of payments to Sorenson. Peter Waldron, Bachmann's former national field coordinator, has also filed a complaint alleging that Bachmann's campaign funneled leadership PAC money through a fundraising group to pay Sorenson, a claim that has also reportedly drawn the attention of the FBI, according to the Star Tribune. Sorenson has denied these allegations.
As the Iowa Republican website points out, the FBI becomes the latest in a long line of agencies now involved in the probe of Bachmann's campaign. The Federal Election Commission, the Office of Congressional Ethics, the Iowa Senate Ethics Committee and the Urbandale Police Department have all mounted their own investigations into various aspects of the numerous claims.
Bachmann has meanwhile maintained her innocence and expressed optimism that she'll be cleared of any wrongdoing. Others are more skeptical, however, considering the expansive nature of the charges against her campaign.
Craig Holman, a government ethics lobbyist at liberal-leaning watchdog group Public Citizen, told Salon in May that Bachmann could face serious repercussions.
"It's not Watergate, or at least not yet, but these are a series of allegations that are each serious on their own, and when you put them all together, this could be a career ender for Michele Bachmann," he said.
While the focus remains largely on the alleged misconduct of her presidential campaign, Bachmann must also contend with a re-energized challenge from Democrat Jim Graves, a wealthy businessman who nearly toppled the congresswoman in 2012. Graves began his latest campaign just months after his November defeat, and national Democrats who in 2012 appeared unconvinced of his chances against Bachmann -- a formidable fundraiser with national name recognition -- have already signalled that they'll be willing to support his campaign this time around.
Clarification: The name and location of the Star Tribune newspaper has been updated.

Before You Go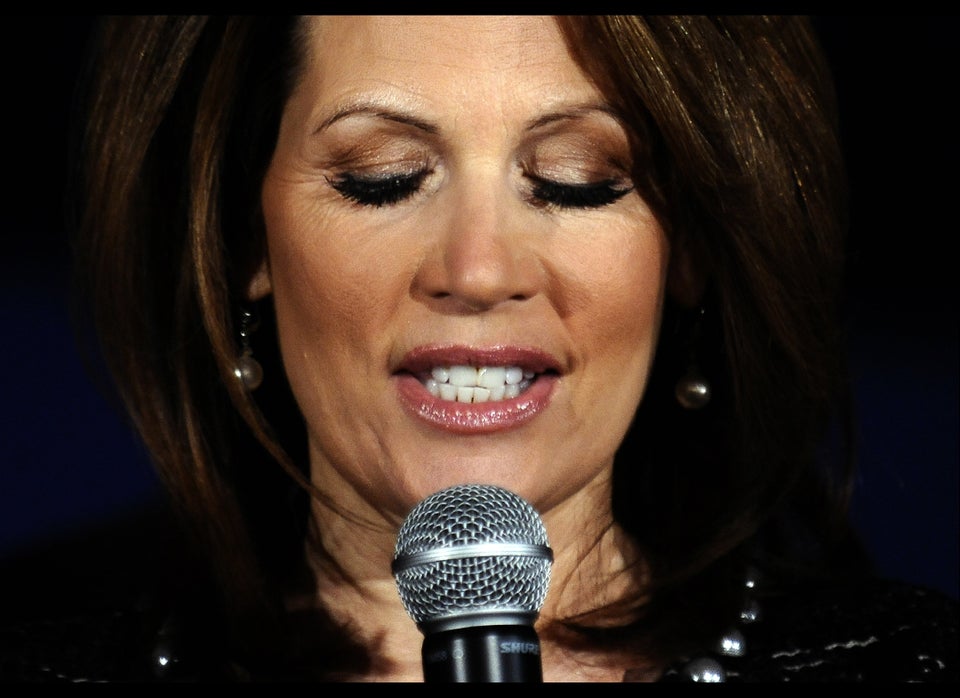 Unforgettable Bachmann Moments
Popular in the Community