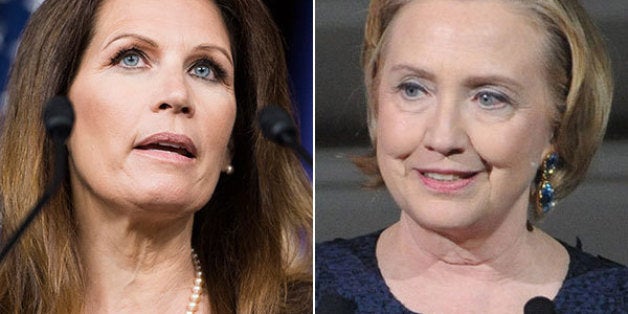 When it comes to the prospect of Hillary Clinton running for president in 2016, Rep. Michele Bachmann (R-Minn.) appears to be relying on higher powers to step in.
In a Monday interview with right-wing radio host Jan Markell, Bachmann was asked whether she was "one of those who just assumes" that Hillary Clinton will be "coronated."
I don't at all because I look at the story of David and Goliath," Bachmann said, according to audio posted by Right Wing Watch. "All David needed was one smooth stone to fell the giant. It wasn't the stone, it wasn't David, it was the strong right arm of a Holy God."
Bachmann then extrapolated that story to 2016, saying that it's "up to us" to communicate with Him.
"If we repent, if we cry out to God, we have no idea what the Lord God will do for us in 2016," Bachmann said.
Listen to the segment below.
Bachmann has invoked God in the past. Back during her 2012 presidential run, the AP rewinded to her 2006 Congressional race, where she said God had "focused like a laser beam in his reasoning" on her battle. In May 2013, Bachmann shifted to Obamacare, saying "God is going to answer our prayers" with a "miracle" repeal.
Before You Go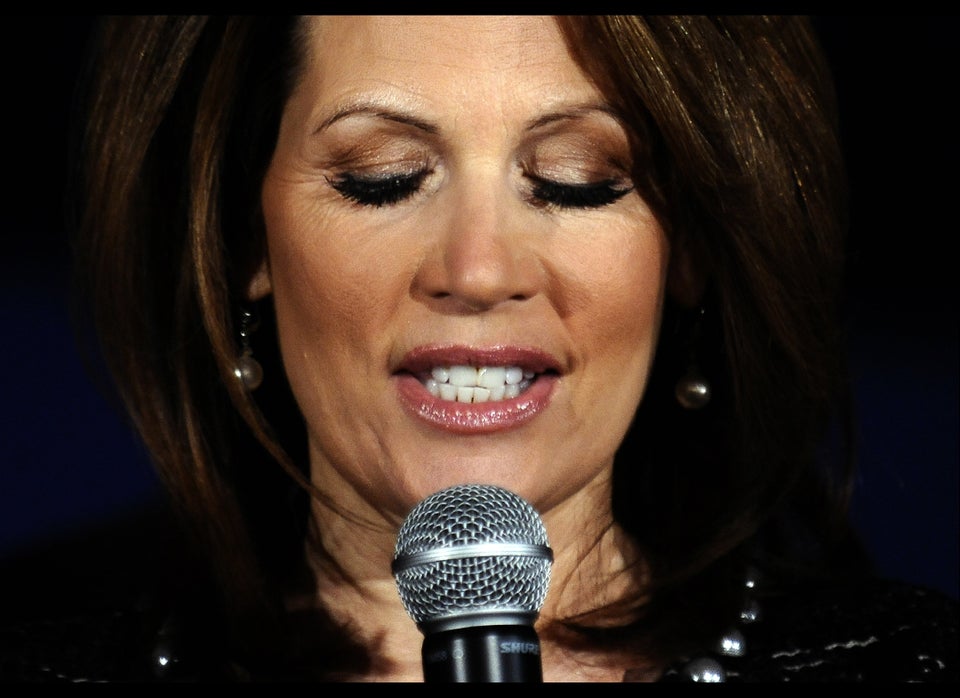 Unforgettable Bachmann Moments
Popular in the Community