In an interview last week in her Capitol Hill office, Bachmann told syndicated columnist Cal Thomas people "aren't ready" for a female president.
"I think there was a cachet about having an African-American president because of guilt," she said. "People don't hold guilt for a woman."
She added that while voters elect women for virtually every other office, she doesn't think there is "a pent-up desire" for a woman president.
Bachmann, who was the Republican Party's only female candidate for president in 2012, did have some prescriptions for would-be Clinton challengers, should Clinton run.
"Two things that need to be done: Remind people [Clinton] is seeking to become Commander-in-Chief [and] how she has operated in the past with these types of responsibilities," Bachmann said. "She was in charge during the Benghazi debacle. If a person reads the Senate Intelligence [Committee] report and the House Foreign Affairs [Committee] report released [last] week, it is damning for Hillary Clinton."
Before You Go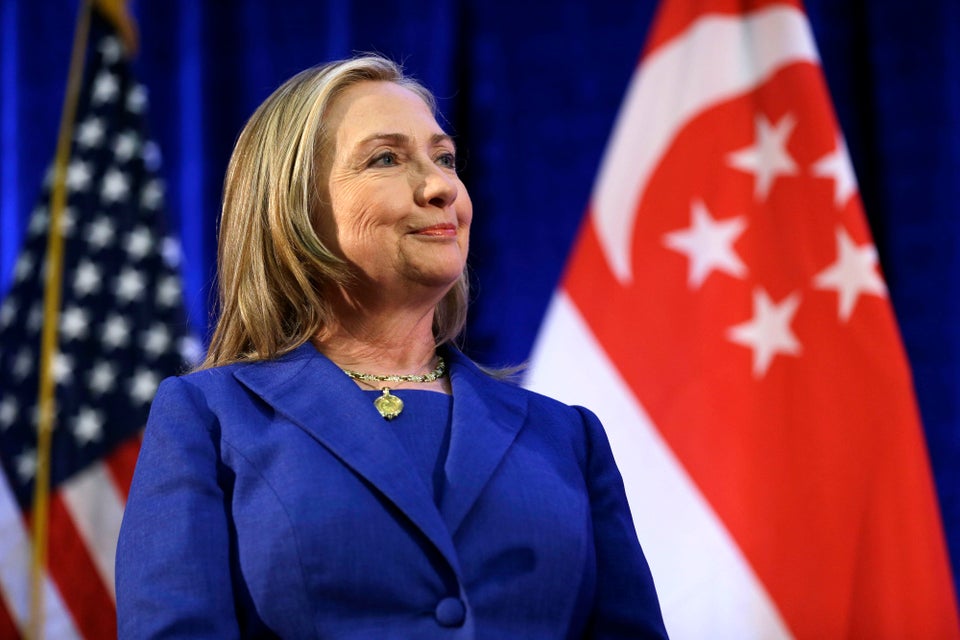 Hillary Clinton
Popular in the Community