Rep. Michele Bachmann (R-Minn.) said at a conservative rally on Sunday, "We are looking at a spiritual hurricane in our land."
CNN reports that the congresswoman made the remarks at a conservative rally in Florida. The comments come as the Gulf Coast braces for Tropical Storm Isaac, which is expected to make landfall this week.
"At this moment in time we're quite literally looking at a hurricane here in Florida," Bachmann said ahead of the start of the Republican convention, which was delayed because of Isaac. "We're looking at a political hurricane in this country. We are looking at a spiritual hurricane in our land. And it is time for each one of us to show up and suit up and stand up and realize that in this time and in this day we pour it out for Him."
Last year, Bachmann raised eyebrows when she suggested Hurricane Irene and an earthquake felt along the East Coast came as warnings to politicians from God.
"I don't know how much God has to do to get the attention of the politicians," she said. "We've had an earthquake; we've had a hurricane. He said, 'Are you going to start listening to me here?'"
A Bachmann spokeswoman sought to do damage control on the remarks at the time, saying they were made in "jest."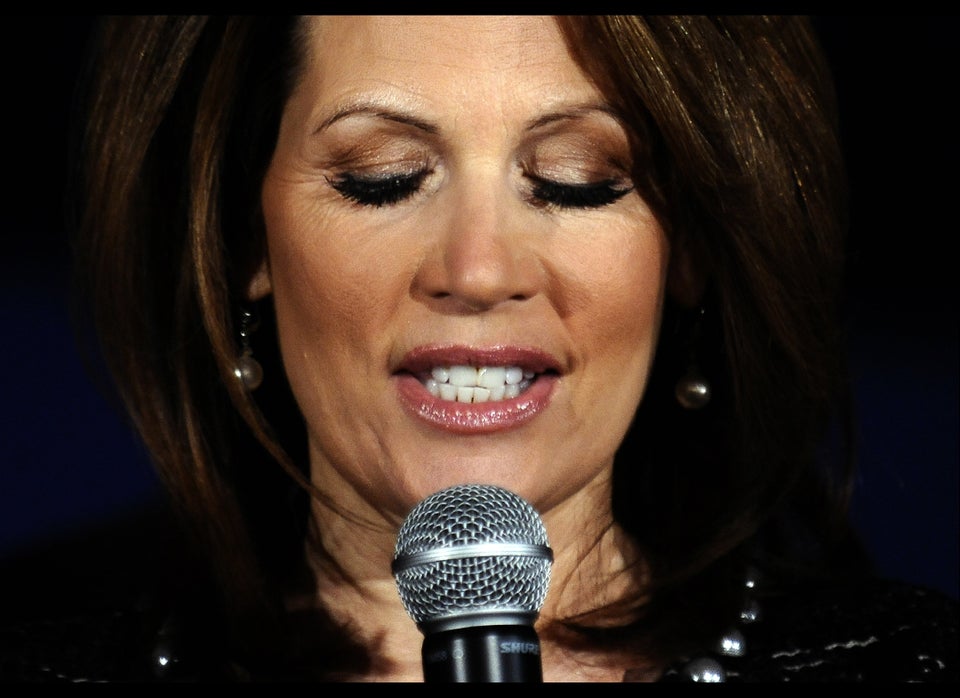 Unforgettable Bachmann Moments