Rep. Michele Bachmann (R-Minn.) told a crowd at a tea party rally that she's asked every weekend why Congress isn't working to impeach President Barack Obama.
"I will tell you, as I have been home in my district, in the sixth district of Minnesota, there isn't a weekend that hasn't gone by that someone says to me, 'Michelle, what in the world are you all waiting for in Congress? Why aren't you impeaching the president? He's been making unconstitutional actions since he came into office,'" Bachmann said.
Tea party leaders, including Bachmann and Rep. Louie Gohmert (R-Texas), gathered Thursday to address the Internal Revenue Service's targeting of conservative groups in the lead-up to the 2012 election. Since news of the increased scrutiny broke on Friday, members of tea party groups have opened up about the "nightmare" and Republicans have increasingly criticized the IRS and the Obama Administration.
Obama himself has condemned the actions of the IRS. On Wednesday, he announced that Steven Miller, the acting director of the Internal Revenue Service, had resigned because of the scandal.
Jennifer Bendery contributed to this report.
Before You Go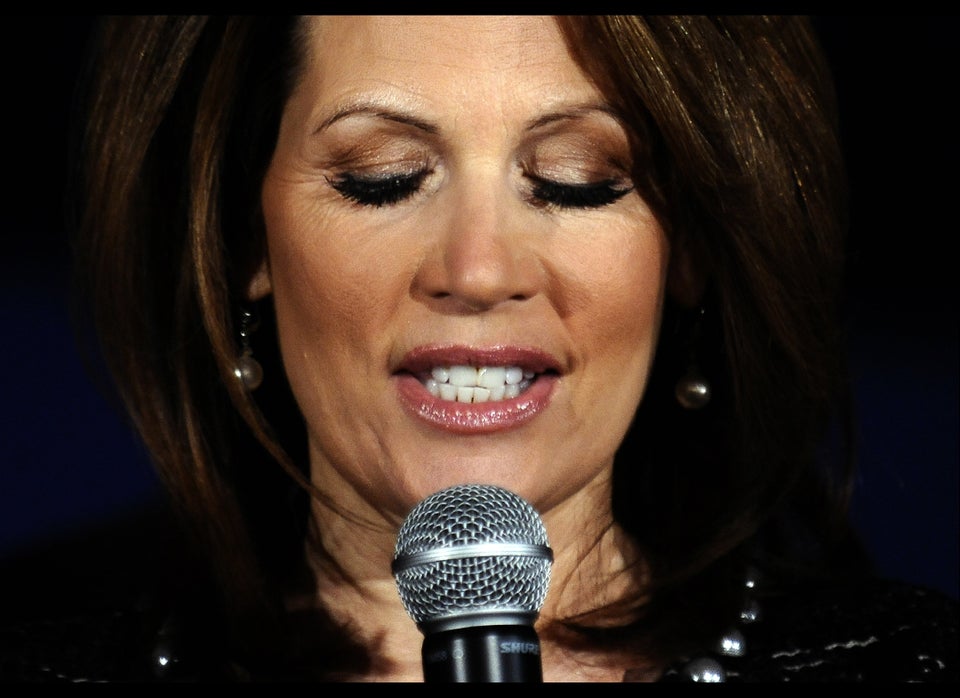 Unforgettable Bachmann Moments
Popular in the Community