The committee decision by House Speaker John Boehner (R-Ohio) was particularly upsetting for People for the American Way, a liberal advocacy group and ardent Bachmann foe, which found the appointment an "outrage" in light of the Minnesota Republican's controversial crusade against Muslim members of President Barack Obama's administration last year.
"While Rep. Bachmann's Islamophobic fear mongering is a hit in conspiratorial right-wing circles, it's beneath the level of discourse Americans should expect from members of Congress," Ben Betz of PFAW said in an email to supporters on Tuesday. "And her views are nothing short of terrifying for someone sitting on the powerful Intelligence Committee."
Betz announced that the group was circulating a petition to protest the decision, which they said would be hand-delivered to Boehner.
"Members of the House Intelligence Committee are entrusted with classified information that affects the safety and security of all Americans," Betz continued. "That information should not be in the hands of anyone with such a disregard for honesty, misunderstanding of national security, and lack of respect for his or her fellow public servants."
Last summer, Bachmann engaged in a divisive and widely denounced campaign involving allegations that Muslim staffers in the administration -- including Huma Abedin, a top aide to Secretary of State Hillary Clinton -- were actually agents of Islamic extremism with ties to the Muslim Brotherhood.
That move failed, however, and Bachmann went on to defend her witch hunt and win reelection. In December, Bachmann drew another round of criticism after accusing Obama of attempting to "lift up the Islamists" and allow Sharia law in the U.S.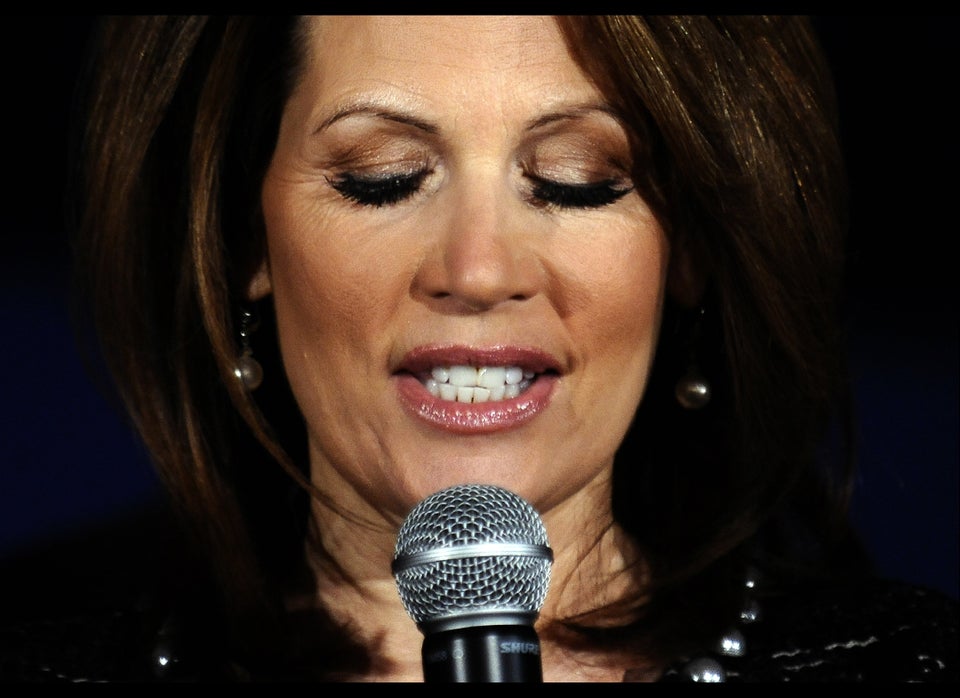 Unforgettable Bachmann Moments
Popular in the Community