Rep. Michele Bachmann's (R-Minn.) presidential campaign is under investigation by the Office of Congressional Ethics for campaign finance violations, the Daily Beast reported Monday.
Bachmann unsuccessfully ran for the Republican nomination during the 2012 presidential campaign cycle. According to the Daily Beast report, federal investigators are interviewing former staffers across the country about alleged campaign finance improprieties:
"I have been interviewed by investigators," says Peter Waldron, a former Bachmann staffer who's embroiled in his own fight with his former boss, involving his allegations of pay-to-play politics and improper payments by the campaign—making him one of several members of Bachmann's inner circle who've fallen out with the woman they once hoped would become commander in chief. While he was careful to avoid specifics in regard to the investigating body, Waldron said that "investigators came [and] interviewed me and are interviewing other staff members across the country."

Two other former staffers confirmed the existence of the investigation this weekend, and on Monday Bachmann's campaign counsel, William McGinley, of the high-powered firm Patton Boggs, confirmed that the Office of Congressional Ethics (OCE) was looking into the congresswoman's presidential campaign last year.
McGinley told the Daily Beast that Bachmann herself has not been accused of any inappropriate action.
"There are no allegations that the Congresswoman engaged in any wrongdoing," McGinley said.
The latest ethics charges against Bachmann's campaign come two months after Waldron, the former campaign staffer, filed a complaint with federal officials alleging campaign finance violations by both Bachmann's presidential campaign and her independent political action committee, MichelePAC. According to Waldron, the congresswoman's campaign improperly used funds from the super PAC to pay a fundraising consultant ahead of the 2012 Iowa caucuses.
Democrats had been eyeing Bachmann as a vulnerable target before the latest report on her ethics issues.
Jim Graves, the Democratic hotelier who nearly toppled Bachmann in 2012 despite being outspent by a 12-to-1 margin, has said he's "seriously considering" another run. The Star Tribune reported earlier this month that national Democrats have already said they'd be willing to get behind Graves, announcing regrets for not giving more support to him in 2012.
"We will make decisions in 2014 based on Jim Graves' success in 2012," Democratic Congressional Campaign Committee Chair Rep. Steve Israel (D-N.Y.) said. "He proved that he could come close, and so we do anticipate working very closely with him, should he announce."
Before You Go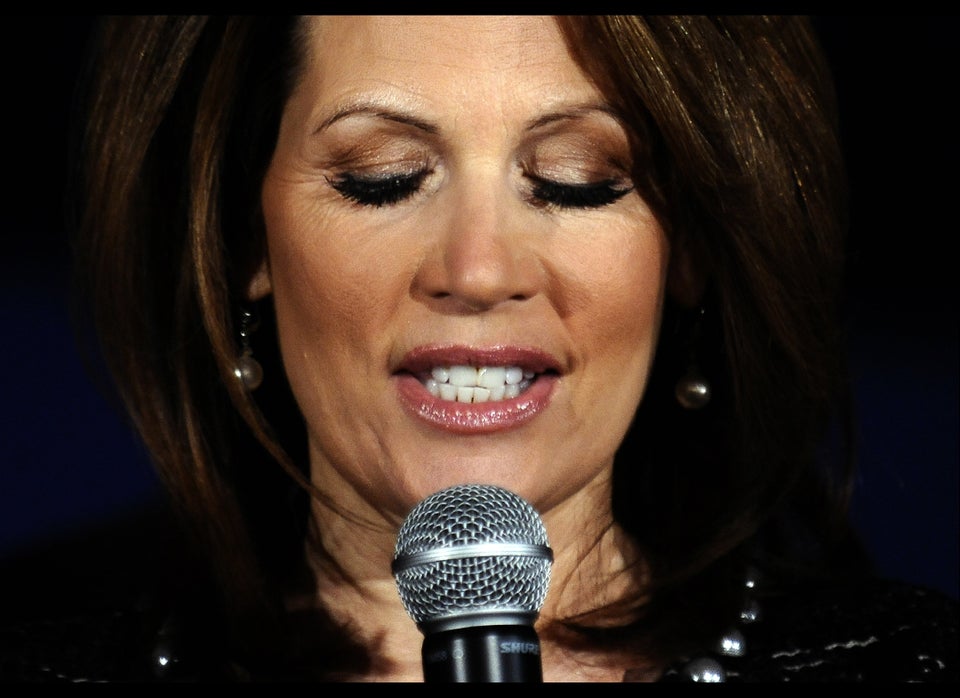 Unforgettable Bachmann Moments
Popular in the Community