Rep. Michele Bachmann (R-Minn.) won the Iowa straw poll for presidential candidates in August 2011, but dropped to barely 5 percent in the Iowa caucus vote in January 2012. According to the new book, Double Down, by Mark Halperin and John Heilemann, she did not take the loss well:
Sitting in her campaign bus, in the same seat where she cried with joy in August, she now sobbed over her drubbing. "God, I'm a loser," Bachmann said. "God, I turn people off." With two debates ahead in New Hampshire, some of her advisers thought she should consider staying in the race. Bachmann wanted no part of it. Let's draft a withdrawal speech for tomorrow, she said.
Bachmann withdrew from the race the day after the Iowa caucuses.
Double Down also reports that she had been encouraged to run for president by conservative media hosts Sean Hannity, Mark Levin and Rush Limbaugh. Her advisers, including campaign consultant Ed Rollins, were "surprised to discover how bookish, frugal, and un-diva-like she was," the authors write, noting that she paid $19 to have her hair styled at the Fantastic Sams franchise.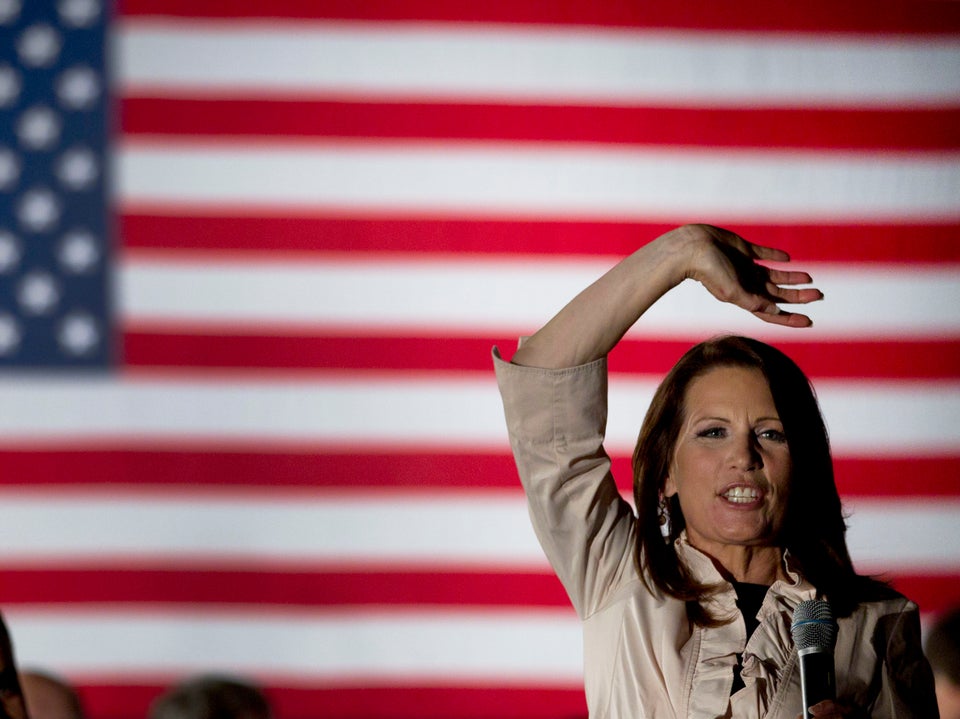 Waves Of Michele Bachmann
Popular in the Community