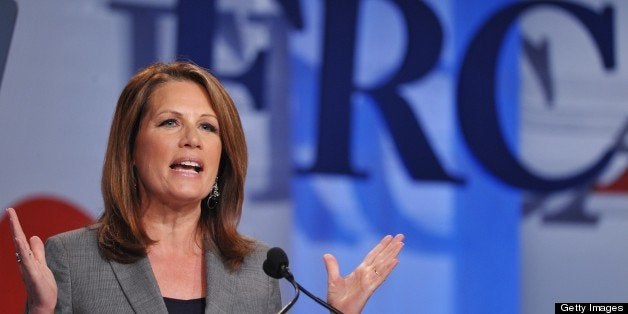 Rep. Michele Bachmann (R-Minn.) suggested Sunday that the IRS' targeting of conservative groups during the 2012 presidential campaign undermines the election's credibility, accusing President Barack Obama's administration of "blatantly lying to the American people" and questioning whether the agency would "deny" health care coverage for conservatives.
"We learned that during an election, [Obama] interfered with the First Amendment rights of conservatives and tea party members by intimidating and harassing these organizations," Bachmann, who unsuccessfully ran for the Republican presidential nomination in 2012, said in an interview with conservative website World Net Daily. "Once again, it appears the Obama administration is blatantly lying to the American people... People can right ask questions [about] the credibility of the elections."
On Friday, the IRS admitted to engaging in "inappropriate" targeting of conservative political groups during the 2012 election. Agents singled out groups with "tea party" or "patriot" in their applications for tax-exempt status, as well as organizations that took issue with "how the country is being run."
Bachmann said agency claims that no high-level officials were involved with developing the criteria for extra scrutiny are "laughable."
"The Obama administration wants us to believe low-level functionaries are the ones responsible for making this decision," she said. "That is impossible, laughable. I can tell you within the IRS, the agency is very sensitive of jurisdictional authority."
The Republican congresswoman pointed to the IRS' role in the implementation of Obama's signature health care reform law as another potential area for concern, claiming that it is "reasonable" to ask whether the agency will "will deny or delay access to health care" for conservatives.
"We learned to our horror in Benghazi it appears that every move that was made was based on politics," she said. "Now it appears the president was willing to use the most feared agency in the U.S. for his own political purposes."
Former House Speaker Newt Gingrich (R-Ga.) also tied the IRS scandal to the Affordable Care Act.
"[Obama] has a huge problem, because Obamacare relies very heavily on the IRS," Gingrich said during a Monday appearance on MSNBC's "Morning Joe." "Why would you trust the bureaucracy with your health if you can't trust the bureaucracy with your politics?"
Before You Go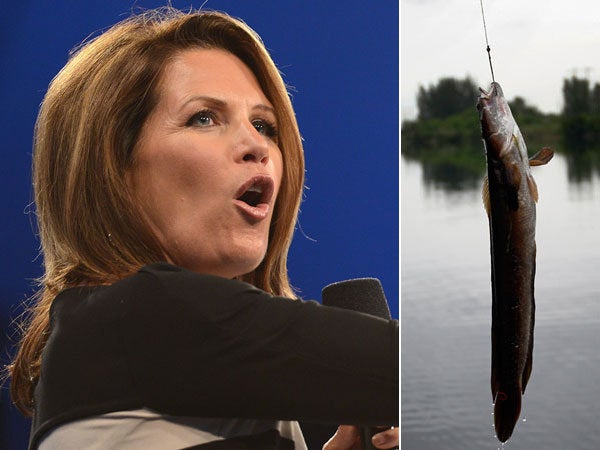 Michele Bachmanns Favorite Things
Popular in the Community