Former Rep. Michele Bachmann (R-Minn.) has an urgent message for Christians everywhere: convert as many people as possible, especially Jews, because Jesus is "coming soon."
"We recognize the shortness of the hour," she said in an interview with right-wing radio host Tony Perkins last week. "That's why we as a remnant want to be faithful in these days and do what it is that the Holy Spirit is speaking to each one of us, to be faithful in the Kingdom and to help bring in as many as we can -- even among the Jews -- share Jesus Christ with everyone that we possibly can because, again, he's coming soon."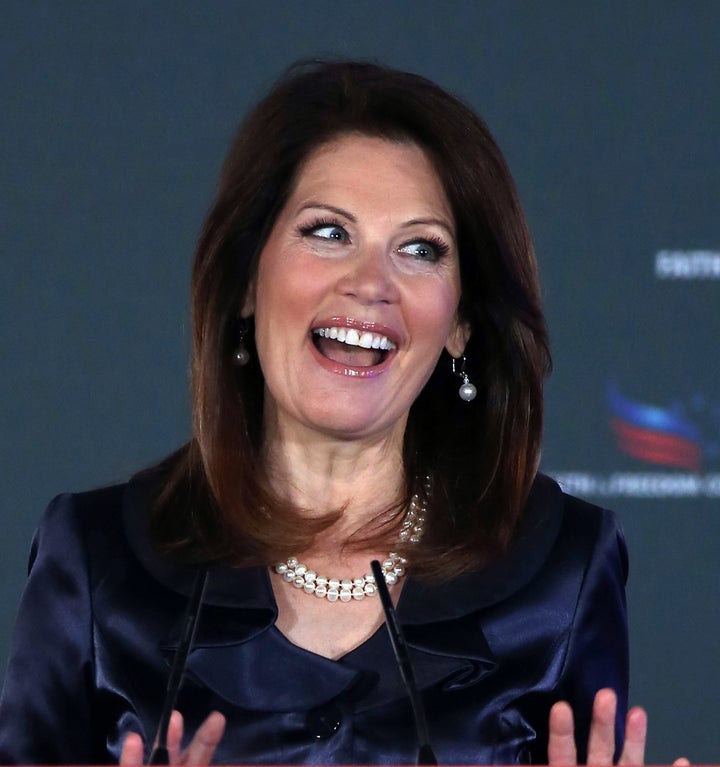 Bachmann and Perkins, president of the conservative group Family Research Council, taped the interview during their tour of Israel. She shared what she learned from the trip, including her belief that increasing violence in the region suggests that the second coming of Christ is imminent.
"This week really was about biblical prophecy in many ways," she said. "And we're seeing as events are speeding up, events are speeding up so quickly right now, and we see how relevant the Bible is, and we're reading our newspaper, at the same time we're learning about these biblical events, and it's literally day by day by day, we're seeing the fulfillment of scripture right in front of our eyes, even while we're on the ground."
Bachmann, who unsuccessfully ran for the GOP presidential nomination in 2012, frequently prophesies about biblical matters. Earlier this year, she warned that President Barack Obama's foreign policy would bring about the rapture.
"We need to realize how close this clock is getting to the midnight hour," she said in April. "We are literally watching, month by month, the speed move up to a level we've never seen before with these events."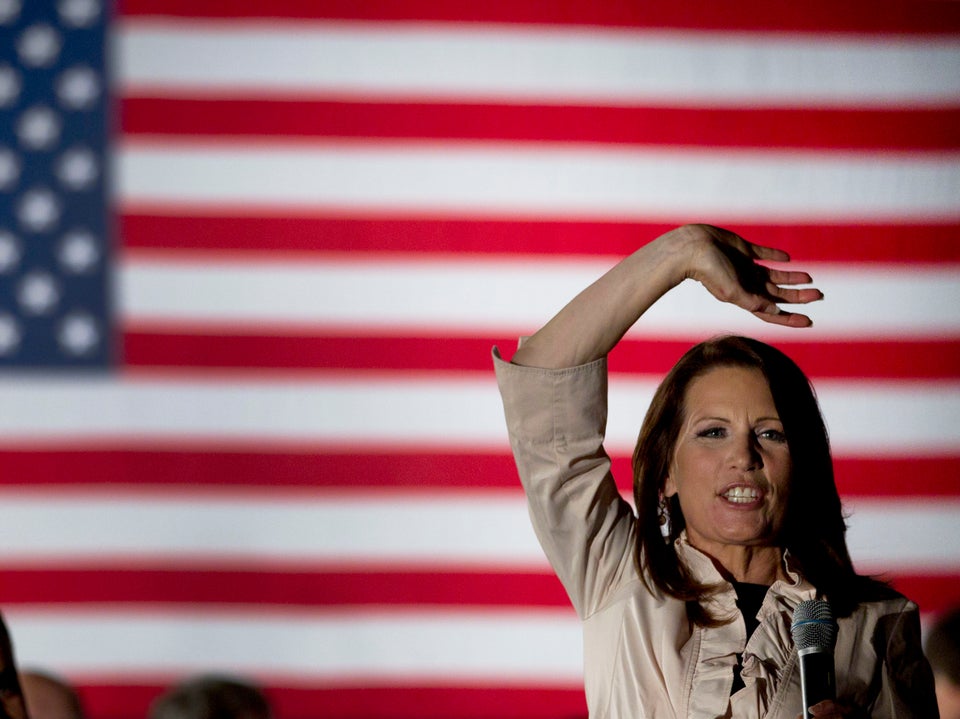 Waves Of Michele Bachmann
Popular in the Community